NEW ACADEMIC PROGRAMME: DESIGN AND DEVELOPMENT
Universiti Teknologi MARA (UiTM) currently offers 498 programmes at all levels of study that include Pre-Diploma, Foundation, Diploma, Bachelors, Professional, Masters, and PhD programmes. These programmes are offered through 24 colleges, faculties, institutes and academic centres at UiTM campuses throughout Malaysia. UiTM strives to ensure that all academic programmes offered are of high quality and adheres to all standards and regulations set by the Ministry of Higher Education (MoHE) and also the Malaysian Qualifications Agency (MQA). 
In addition, the academic programmes are also in line with the needs and requirements of the industries, professional bodies, and accreditation bodies at national and international levels to ensure that graduates of UiTM programmes are recognised and well received by organisations worldwide. The monitoring of the design and development of new academic programmes is coordinated by the Curriculum Affairs Unit (UHEK).
 The new academic programmes process is as follows:
| | | |
| --- | --- | --- |
| Bil. | Documentation | Download |
| 1. | Guideline: Academic Programme Development | |
| 2. | Flow Chart: Academic Programme Creation  | |
| 3. | Financial Implication Calculator | |
| 4. | Form: JKIKU Early Review (Borang Saringan Awal) | |
| 5. | Form: MSA Early Review (Borang Saringan Awal) | |
| 6. | Template: LPU Proposal | |
| 7. | Template: LPU Proposal Sample | |
| 8. | Template: JKPT Proposal | |
| 9. | Timeline: New Academic Programme 2021 | Download / View |
| 10. | Future Workforce Engagement Series (ForcES) Documents | |
|   | Download All Documents (RAR File) | |
Bil.

Documentation

Download

References

1.

Malaysian Qualifications Framework (MQF) 2nd Edition

2.

Code of Practice for Programme Accreditation (COPPA) 2nd Edition

3.

Malaysian Board of Technologists (MBOT) TTAC Accreditation Manual

4.

Engineering Technology Programme Accreditation Standard 2020

5.

Programme Standards

6.

Code of Practice for TVET Programme Accreditation (COPTPA) Edition 1

7.

Code of Practice for Programme Accreditation: Open and Distance Learning (COPPA:ODL)

Forms

1.

Check List: Temporary Accreditation

2.

Form: COPPA: Part A: MQA

3.

Form: COPPA: Part A: Appendix A14

4.

Form: COPPA: Part A: Appendix A18

5.

Form: COPPA: Part A: Appendix A20

6.

Form: COPPA: Part B

7.

Form: COPPA: Part B: Sample

8.

Form: COPPA: Part C: Evaluation Instrument

9.

Form: COPPA: Part C: IQA-MQA01

10.

Form: COPPA: Part C: COPPA Mapping

11.

Form: COPPA: Part C: Table 4

12.

Form: COPPA: Part C: Table 4: Sample

13.

Form: PAS-MQA 01

14.

Form: UiTMSWA

 

Download All Documents (RAR File)
Contact Us For More Information: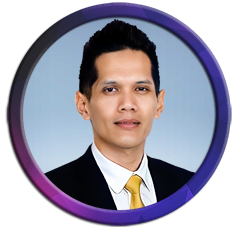 Dr. Muhammad Faizal Samat
Head of Academic Accreditation
[Tel. No: 603-55211646]
IQA-01 / MQA-01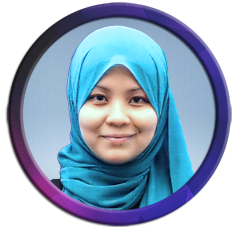 Amiza Lina Nawari
Executive Officer
[Tel. No: 603-55443487]