The curriculum review is a continuous process to uphold National Education Philosophy Education in Malaysia as an on-going effort towards further developing the potential of individuals in a holistic and integrated manner, to produce individuals who are intellectually, spiritually, emotionally, and physically balanced and harmonious, based on a firm belief in and devotion to God. This effort is designed to produce individuals who are knowledgeable and competent, who possess high moral standards, and who are responsible and capable of achieving high level of personal well-being as well as being able to contribute to the harmony and betterment of the family, the society, and the nation at large.


The curriculum review process is also considered a continuous process to uphold Universiti Teknologi MARA's vision, mission and objectives; the Malaysia Education Blueprint (2015-2025) (Higher Education); and other national policies. The excerpt from the UiTM Quality Objective 2 of the UiTM Quality Objective Statement (2019-2025) states: "Ensure 100% of the Curriculum Undergo the Curriculum Review Process at Least Once in 3 to 5 Years". This is in accordance with the Garis Panduan Pembangunan Program Akademik Universiti Awam, Jabatan Pendidikan Tinggi, Kementerian Pendidikan Tinggi (MoHE) 2018.
In general, curriculum review is a process conducted periodically and systematically for the purpose of improving an academic programme. A good academic programme curriculum is a curriculum that is flexible, dynamic, competitive, and relevant to the current and future needs. The justifications to conduct curriculum reviews include [1] Continual Quality Improvement (CQI); [2] addressing feedback from external examiner / academic advisor / industry panel; and [3] compliance to:
The Malaysian Qualifications Framework (MQF) 2nd Edition

Programme Standards

Professional Bodies

Education 5.0@UiTM

HETVET@UiTM

Sustainable Development Goals (SDG)

Fourth / Future Industrial Revolution

Academic Programme Competitiveness Index (IDSPA)

Service Learning Malaysia (SULAM)

Constructive Alignment

National Employment Future Projections / Forecasting

Market Survey

Stakeholders Feedback

Future Jobs

Industrial Demands

Benchmarking
The general process of curriculum is as depicted below.
Related Documentation
No.

Tool Name

Download

Curriculum Review

1.

Curriculum Review Paperwork

2.

Assessment and Evaluation Paperwork
Contact Us For More Information: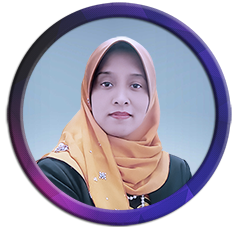 Assoc. Prof. Ts. Dr. Noraini Seman
Head of Academic Curriculum
[Tel. No: 603-55211648]
Academic Curriculum
Science & Technology Cluster
noraini763@uitm.edu.my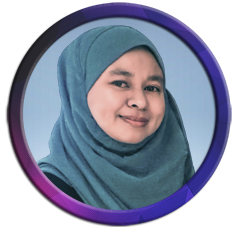 Ts. Dr. Jurina Jaafar
Head of Academic Curriculum
[Tel. No: 603-55211649 / 6019-380 0877]
Academic Curriculum
Social & Community Science Cluster &
Business & Management Cluster
jurina@uitm.edu.my

Nur Fatimah Suhayati Abdul Jamil
Senior Clerk
[Tel. No: 603-55443494]
Academic Curriculum
suhayati@uitm.edu.my