Restructuring for Impact is a project that began in 2019 as one of UiTM's main initiatives under Strategic Thrust 3: Value-Driven Performance of UiTM's 2025 Strategic Blueprint. More specifically, this project seeks to achieve Strategic Theme 7 of UiTM's 2025 Strategic Blueprint, which is achieving Agile Governance via 'establishing a superstructure organisation through the merging of faculties, based on clusters'. This project revolves around the restructuring of all faculties and academic centres of UiTM into 10 Colleges with the goal of:
Ranking within the Quacquarelli Symonds (QS) Ranking's top 100 best universities in the field of science, technology, humanities, and entrepreneurship.

Always remaining relevant and credible.

Forming a more holistic synergy of knowledge, academic, research and innovation.

Empower industrial networking towards national and international stages.

Establishing a more agile governance.
In 2021, UiTM has established its first two (2) colleges which are [1] the College of Engineering [combination of the Faculty of Electrical Engineering, Faculty of Mechanical Engineering, Faculty of Civil Engineering and Faculty of Chemical Engineering], and [2] the College of Creative Arts [combination of the Faculty of Art and Design, Faculty of Film, Theatre and Animation, and Faculty of Music]. 
Of the two (2) colleges, the College of Engineering is now currently in full swing, led by the Assistant Vice Chancellor (College of Engineering), who is assisted by the four (4) deans of Academic; Student Affairs; Research and Innovation; and Industrial, Community and Alumni Network.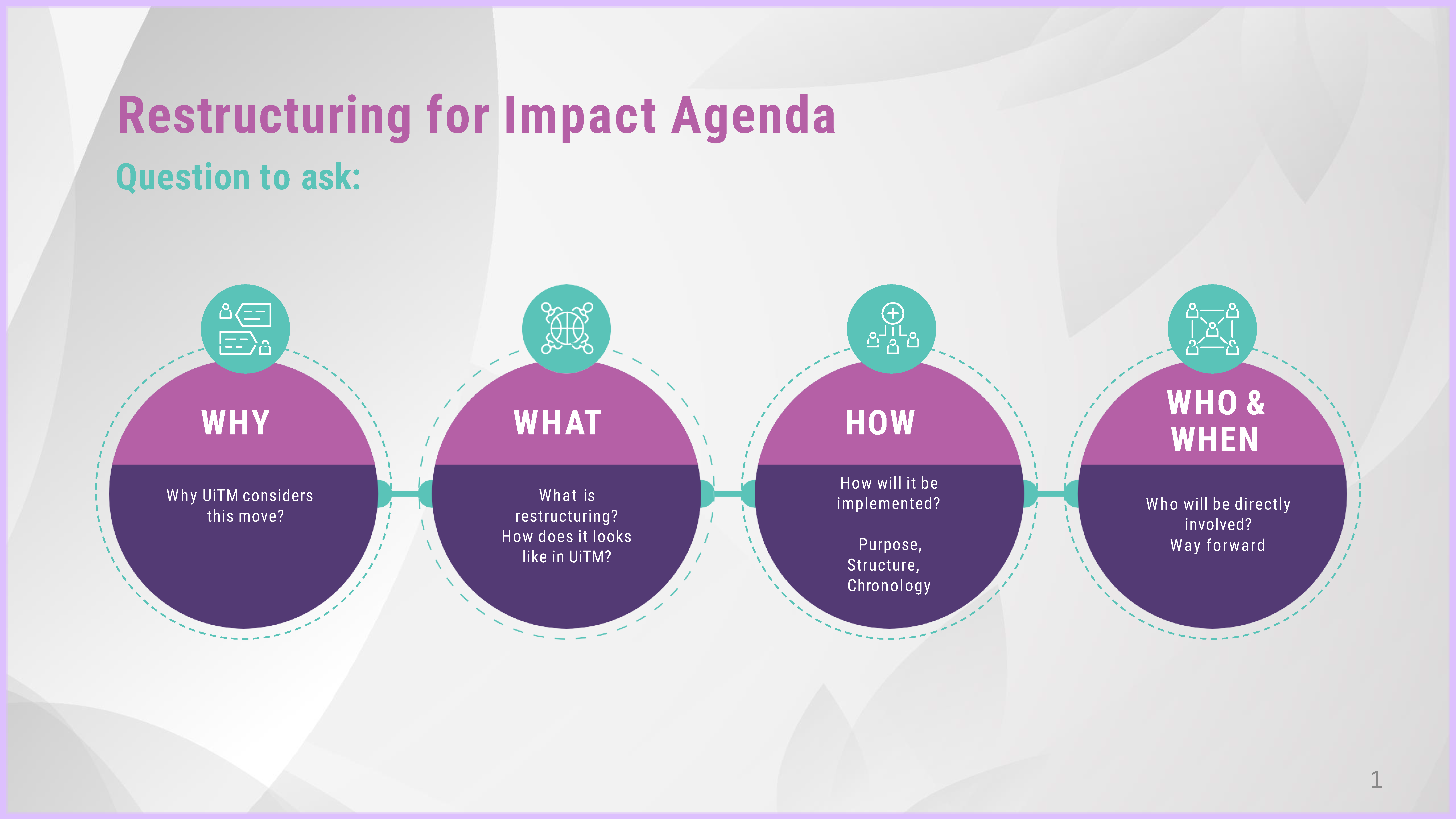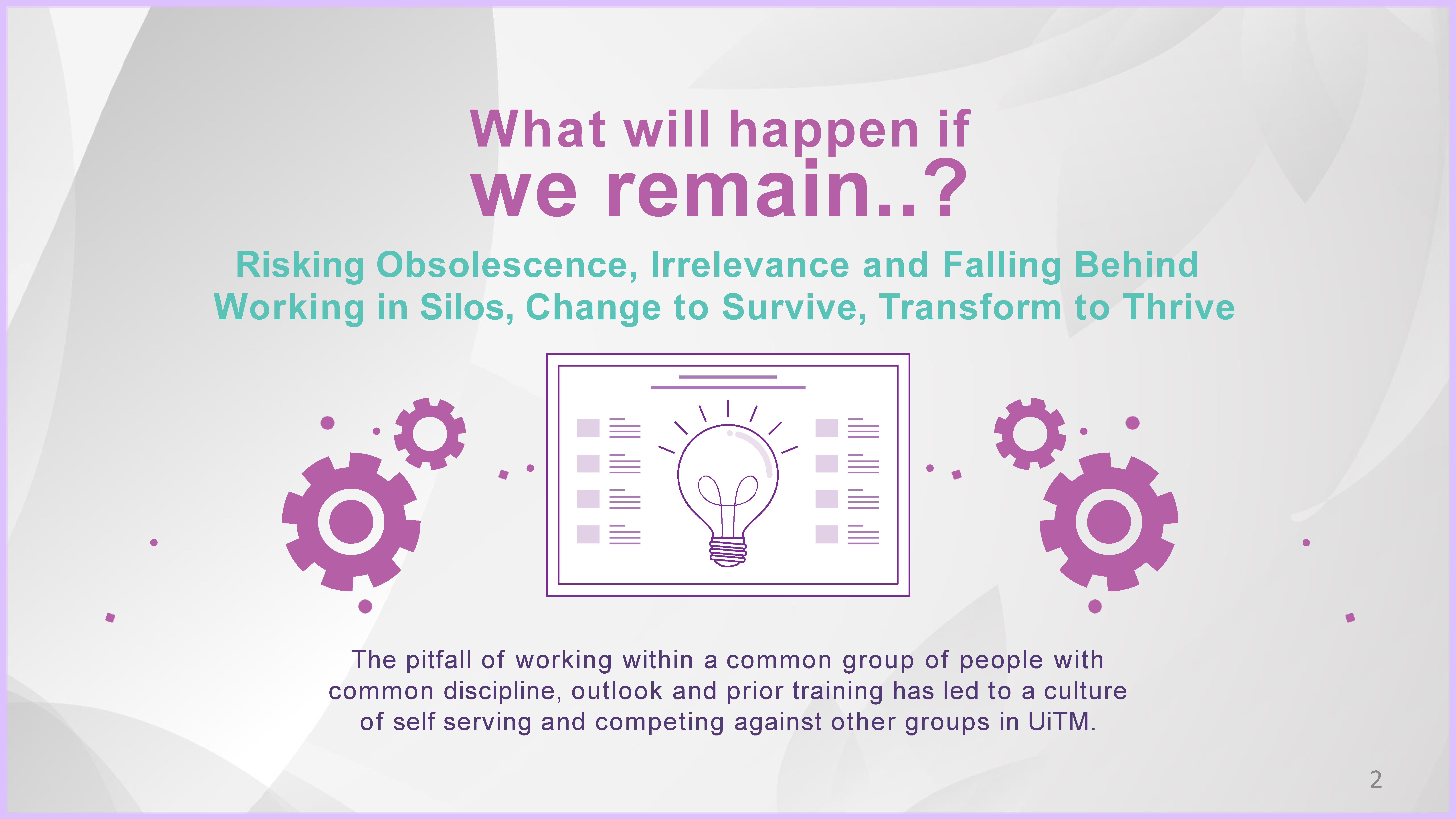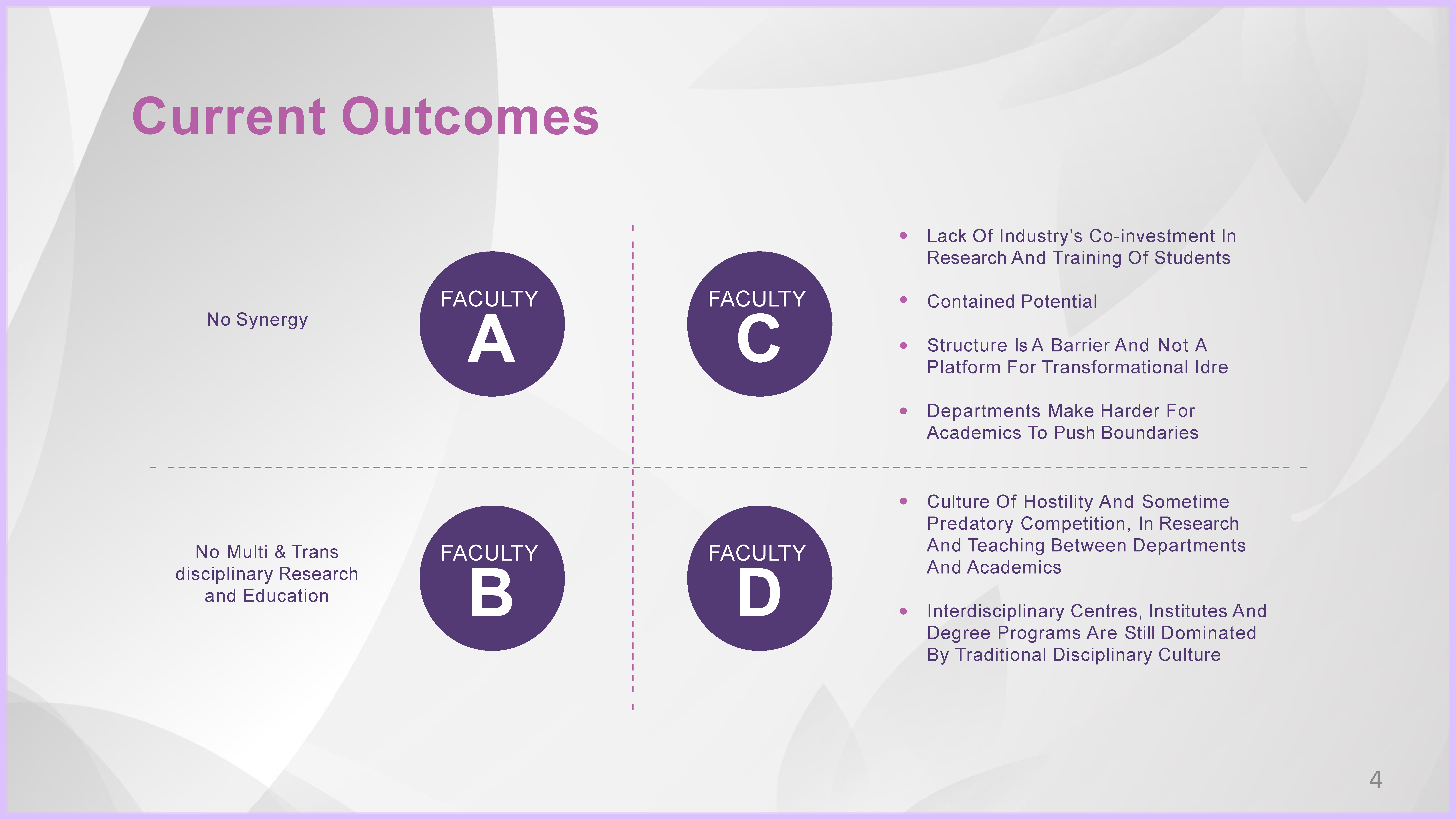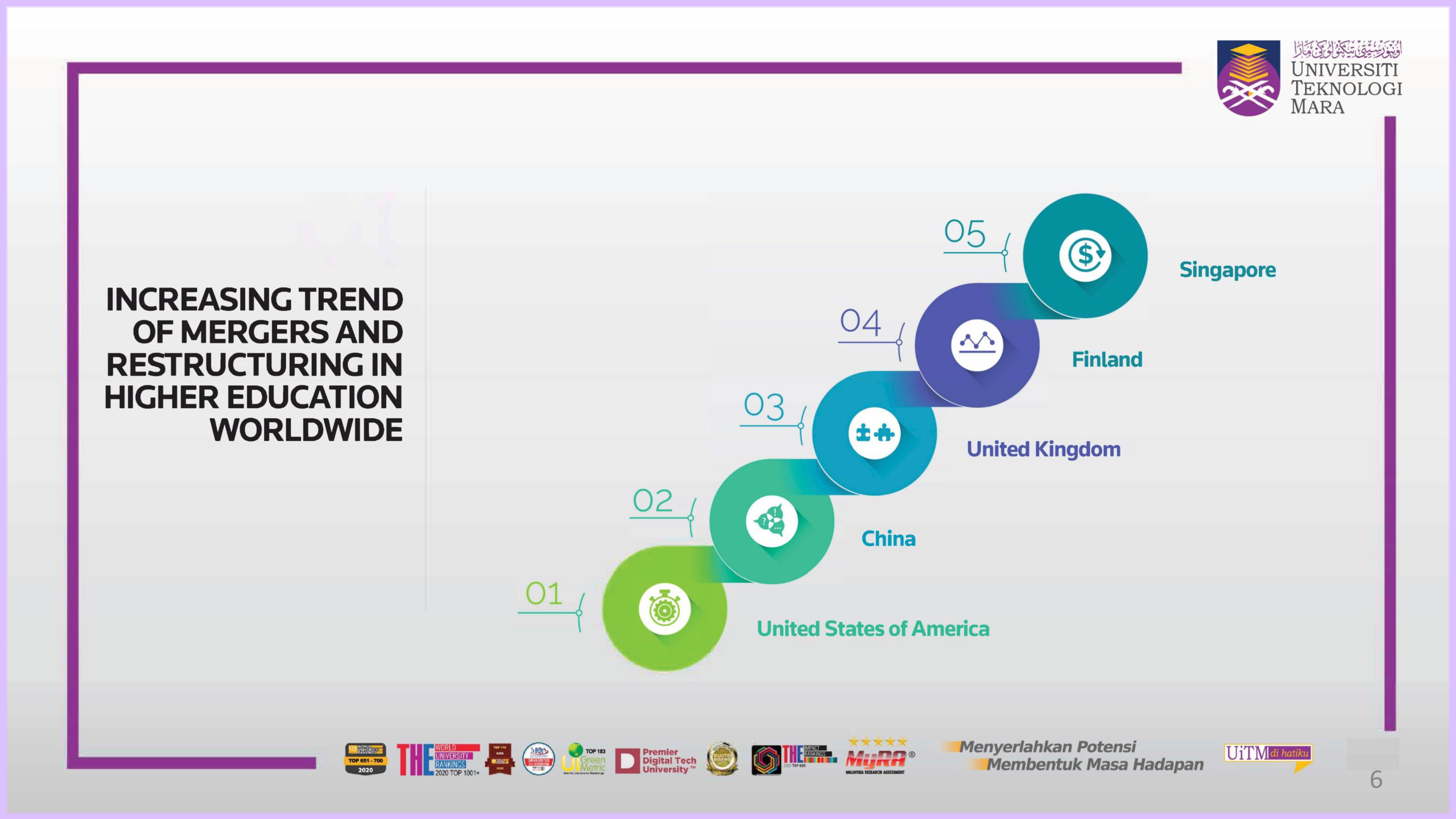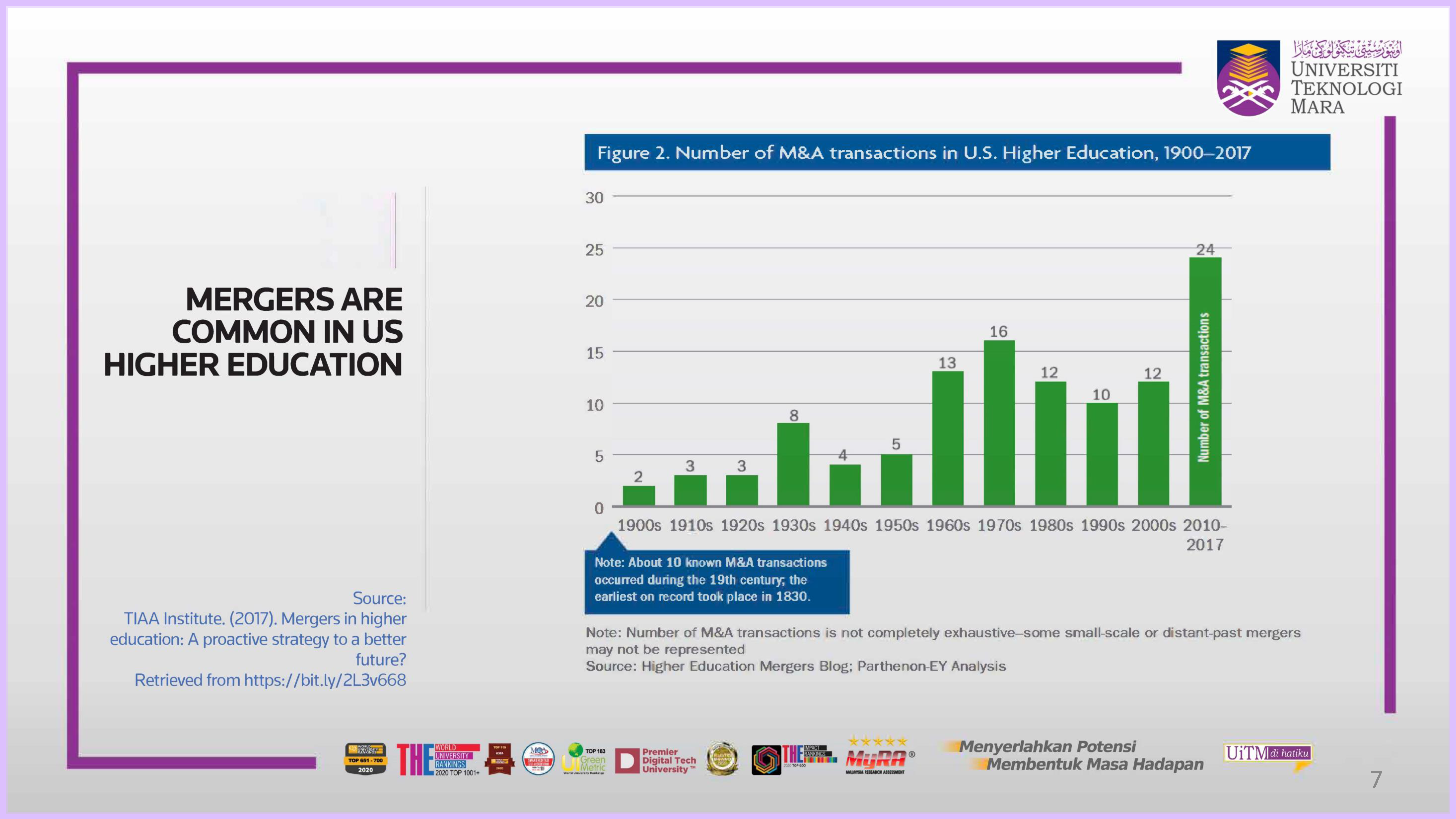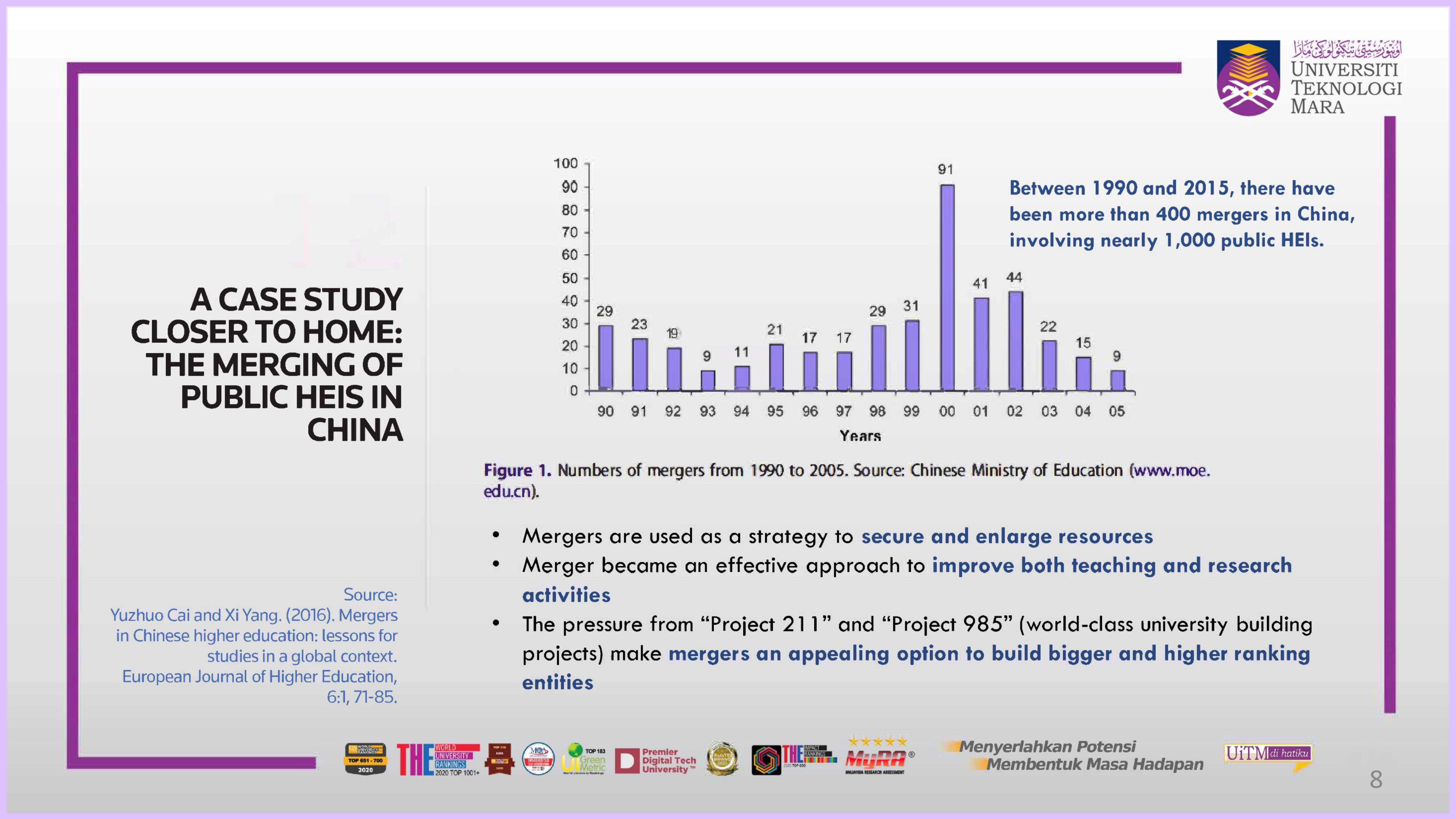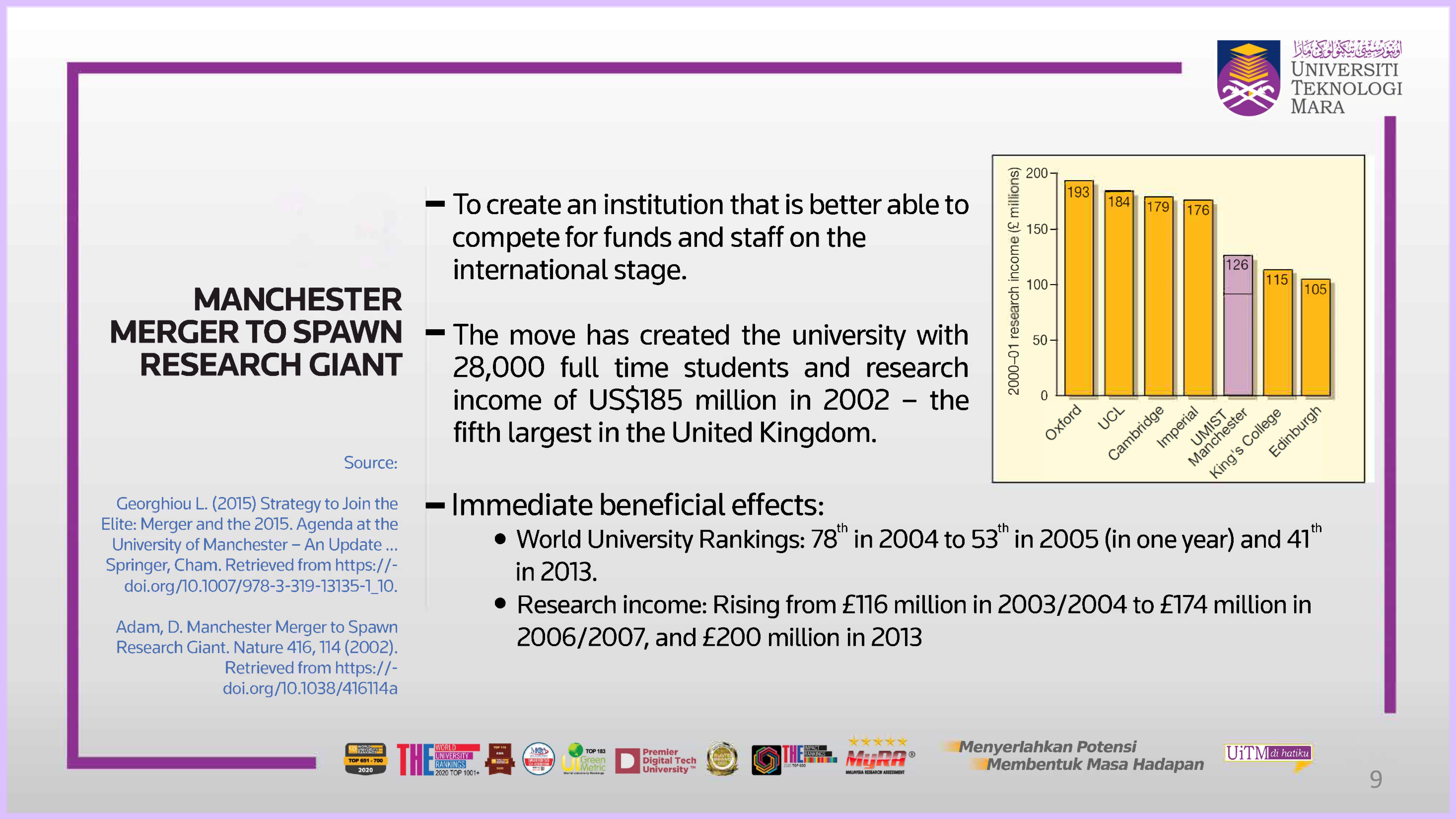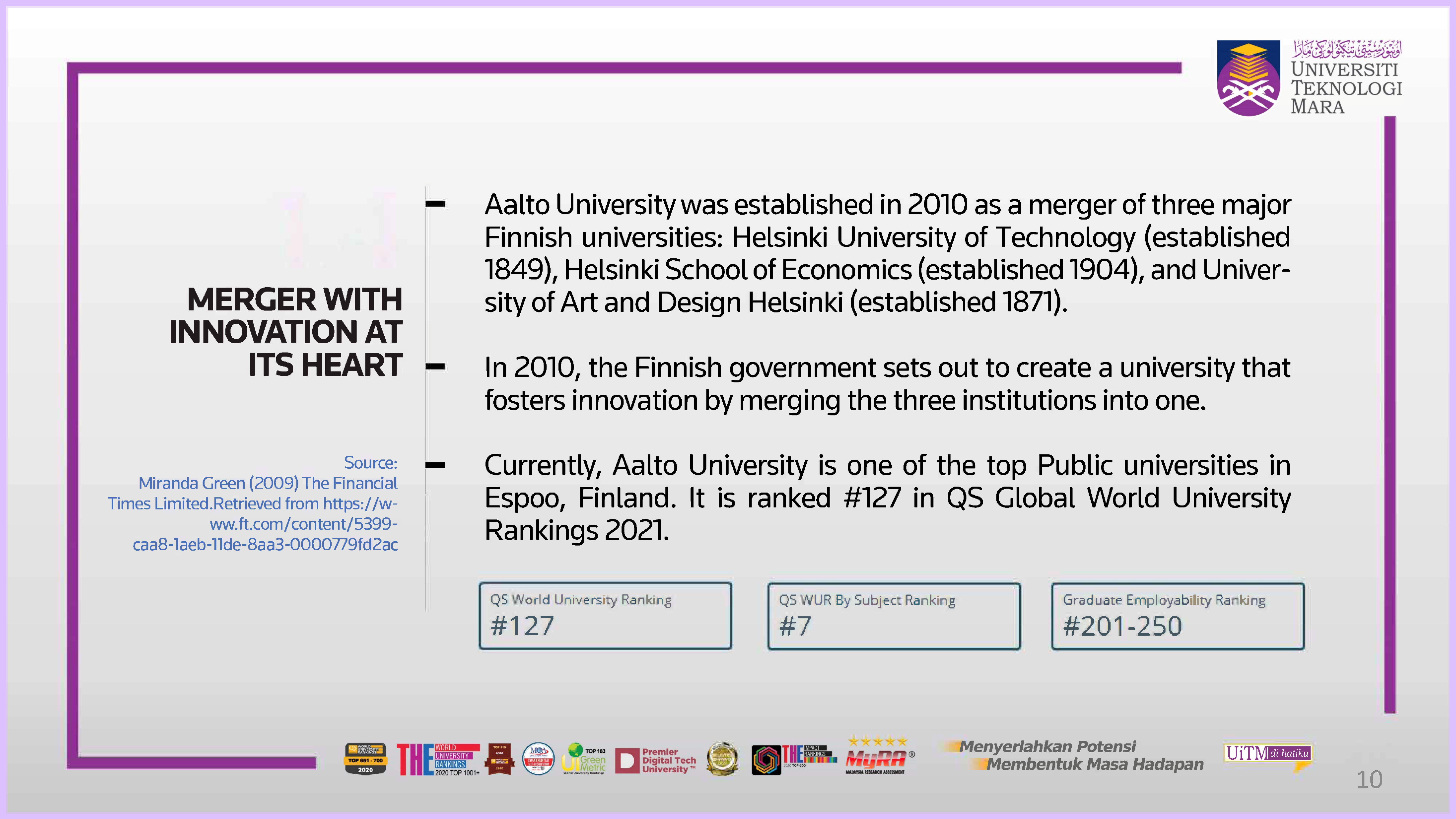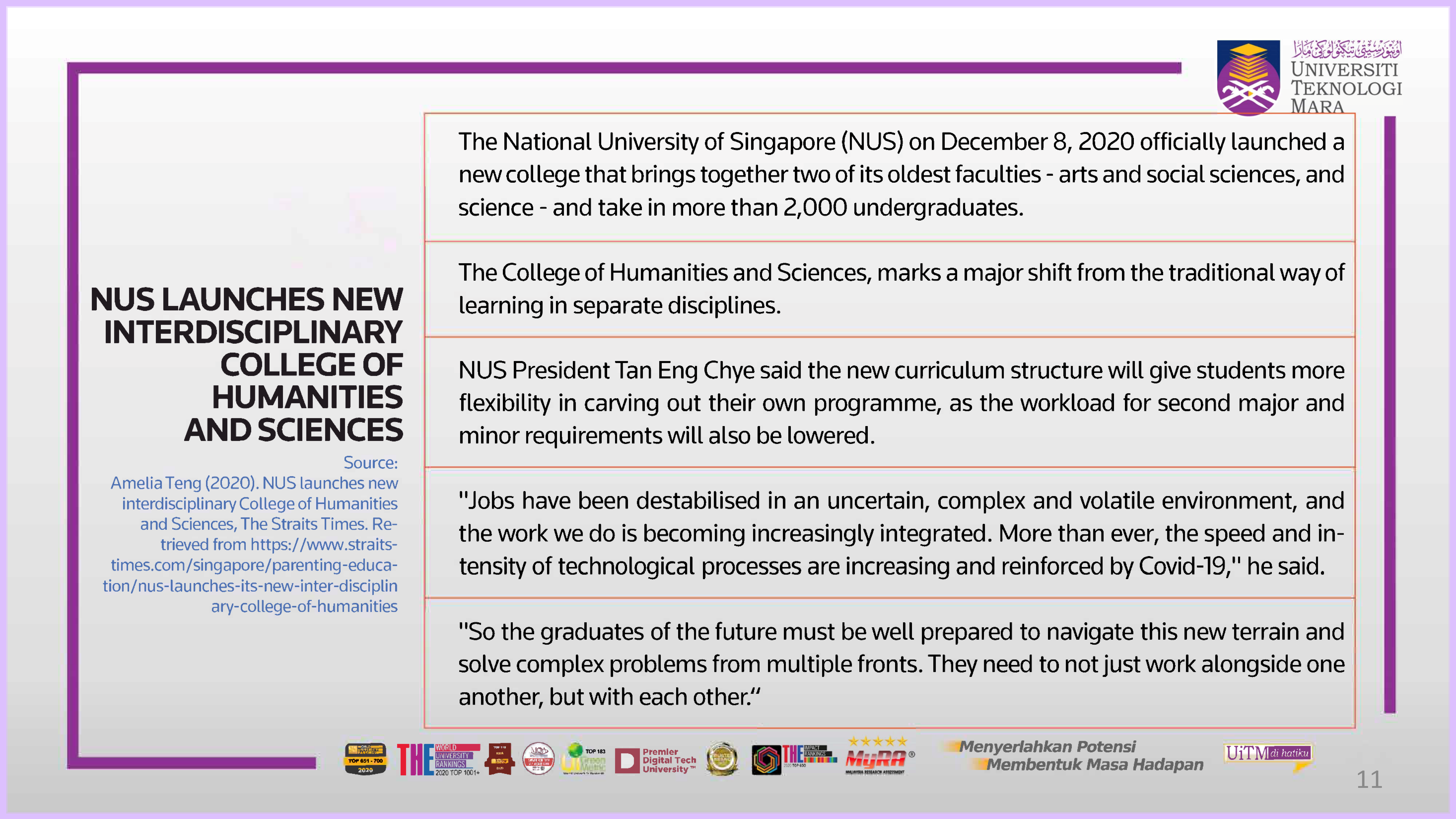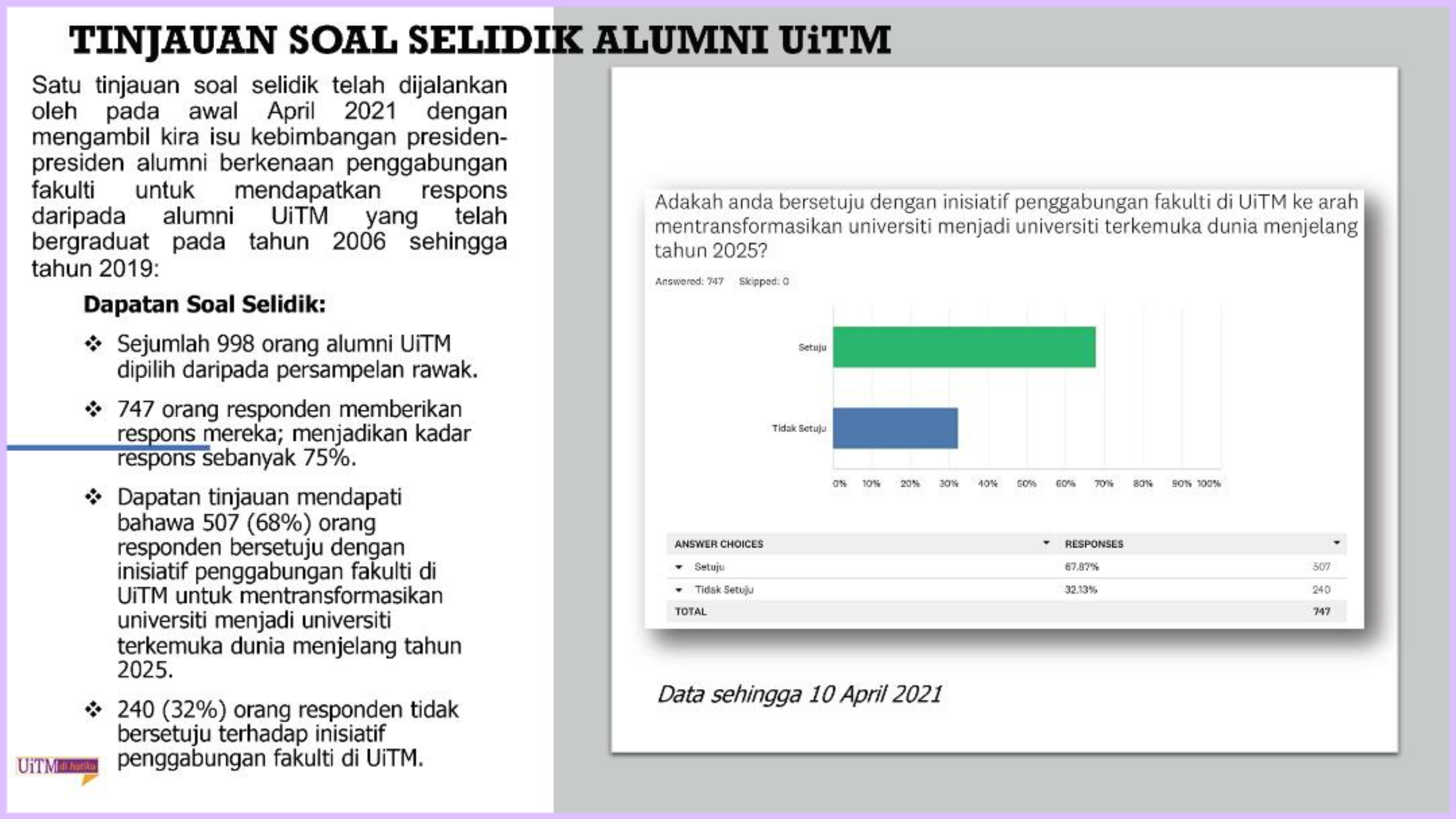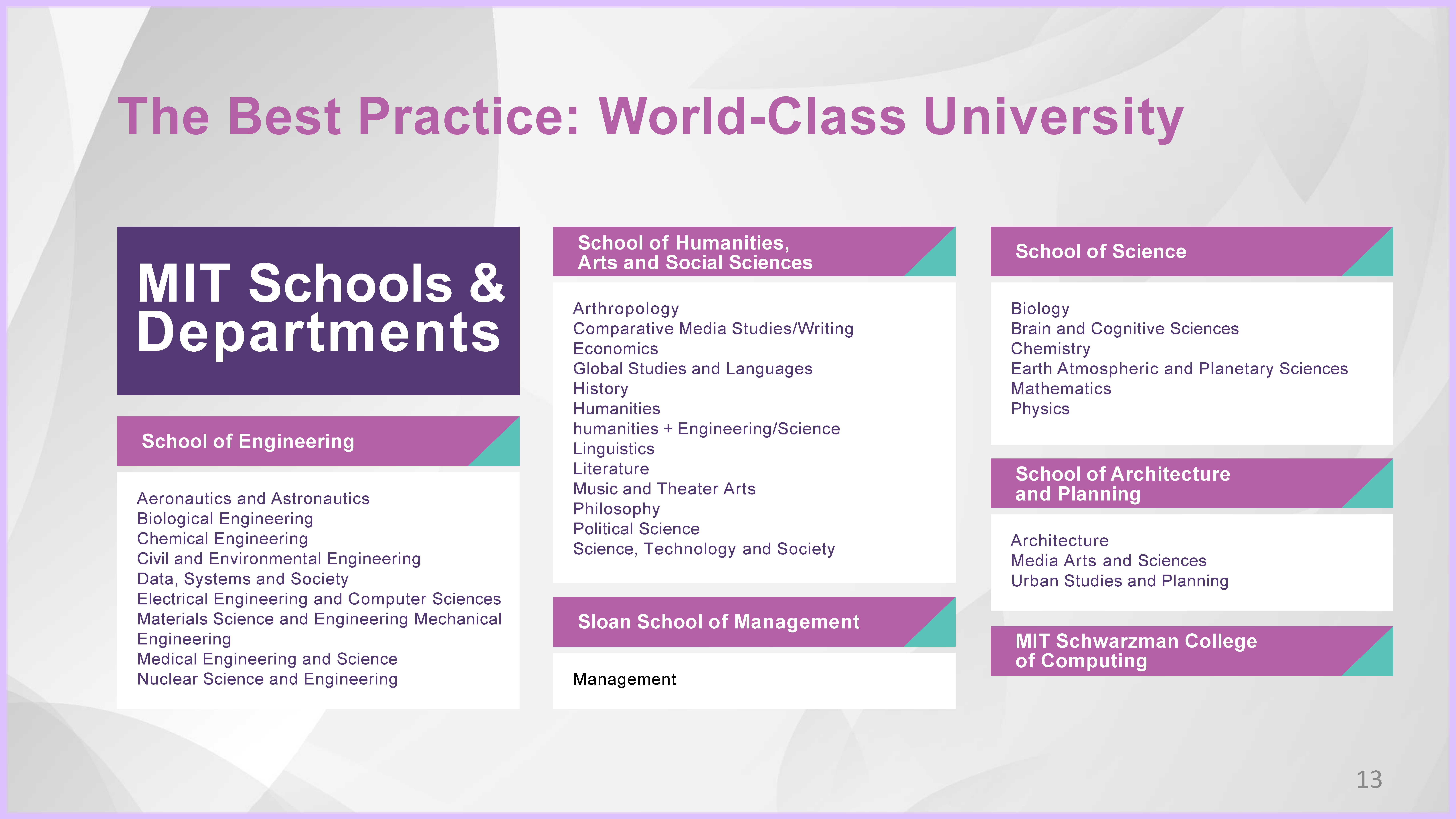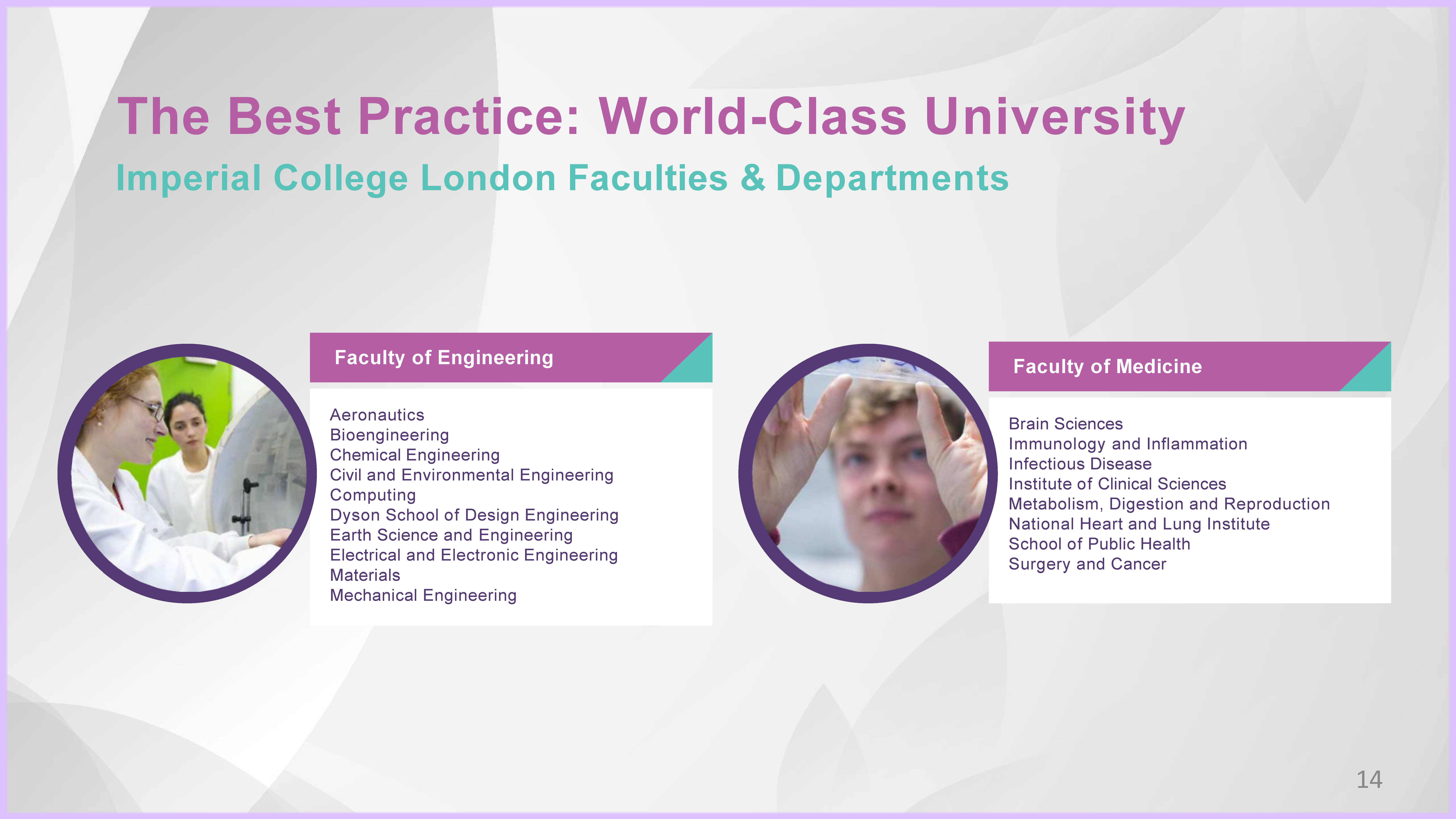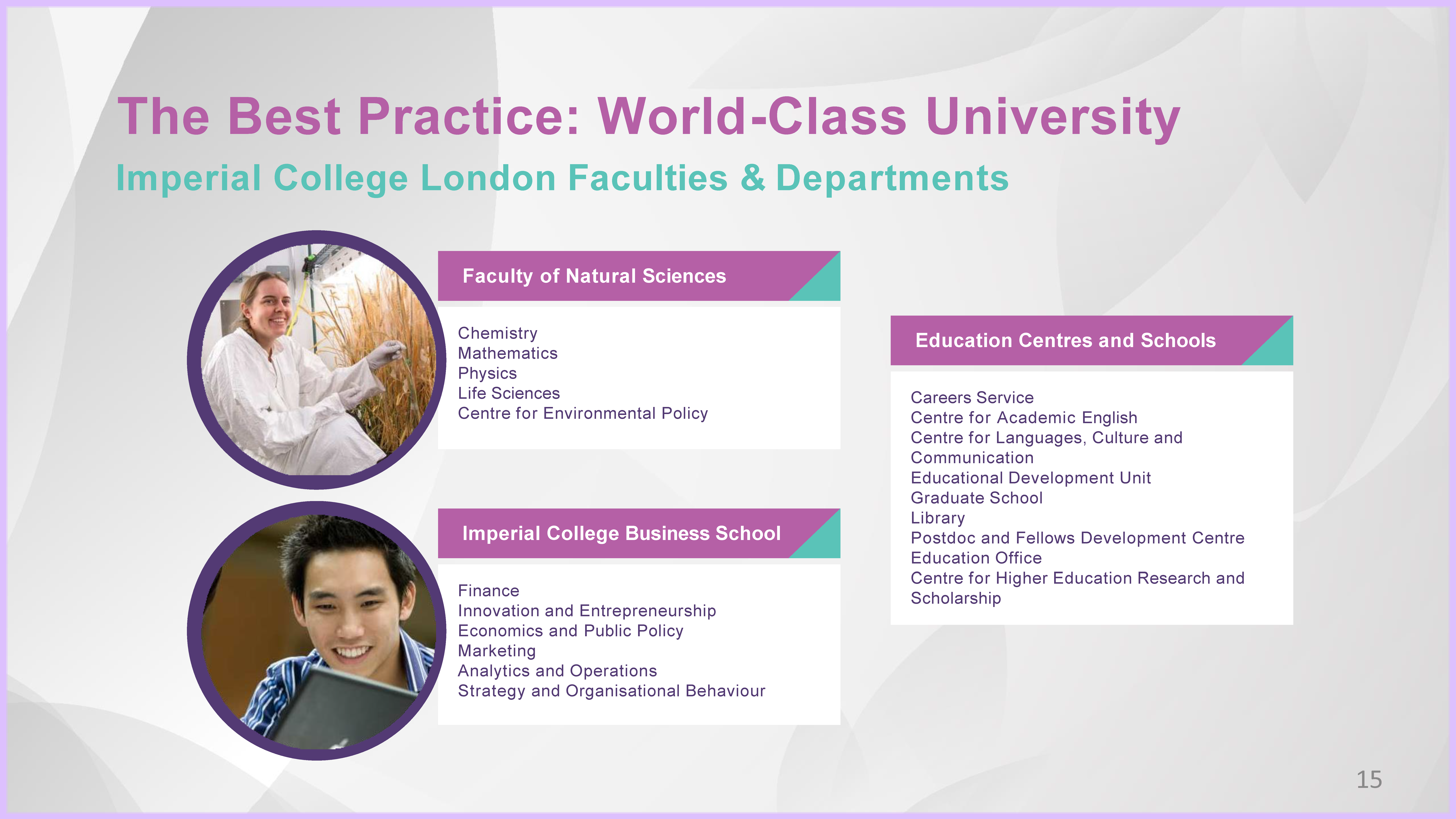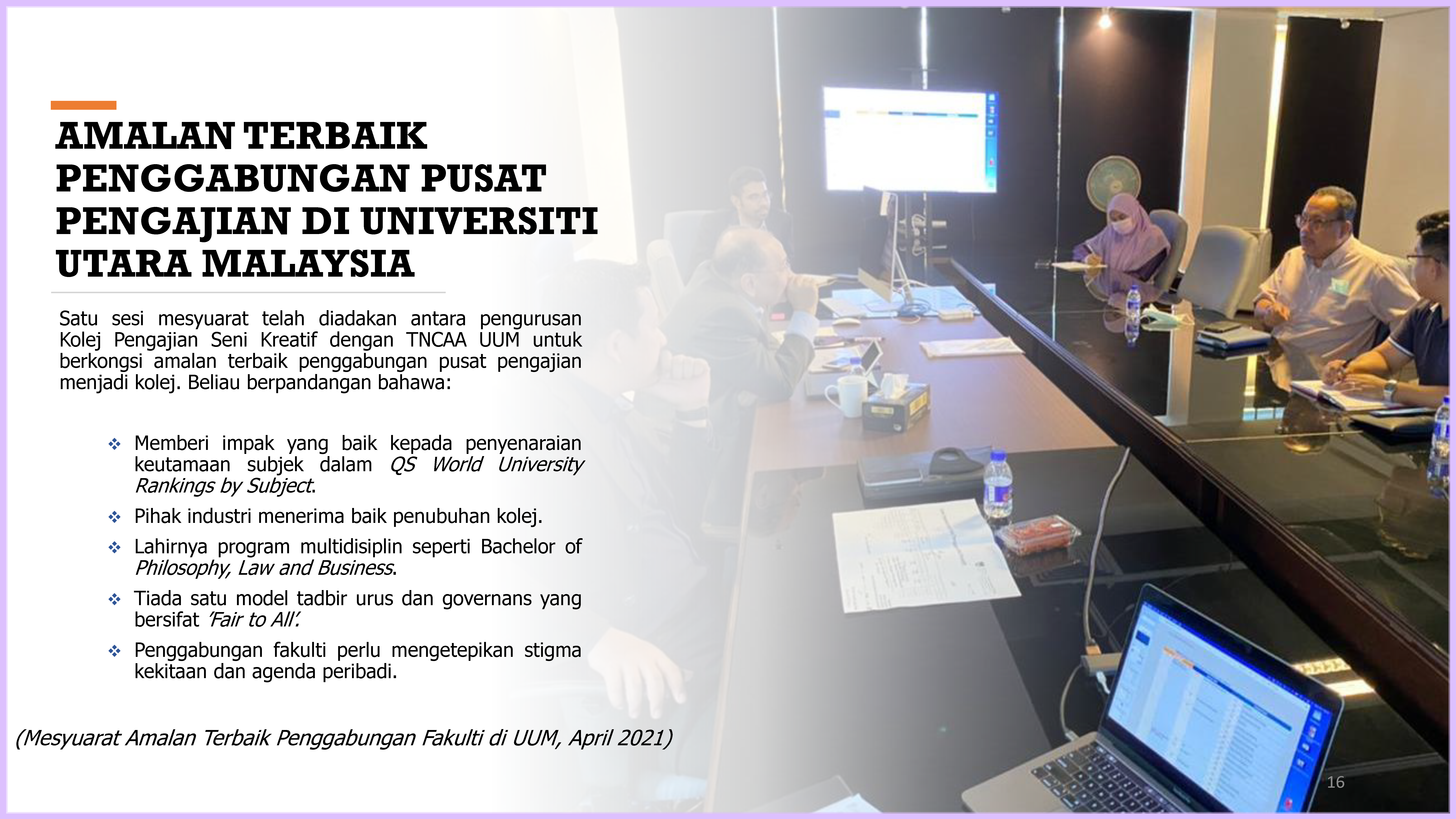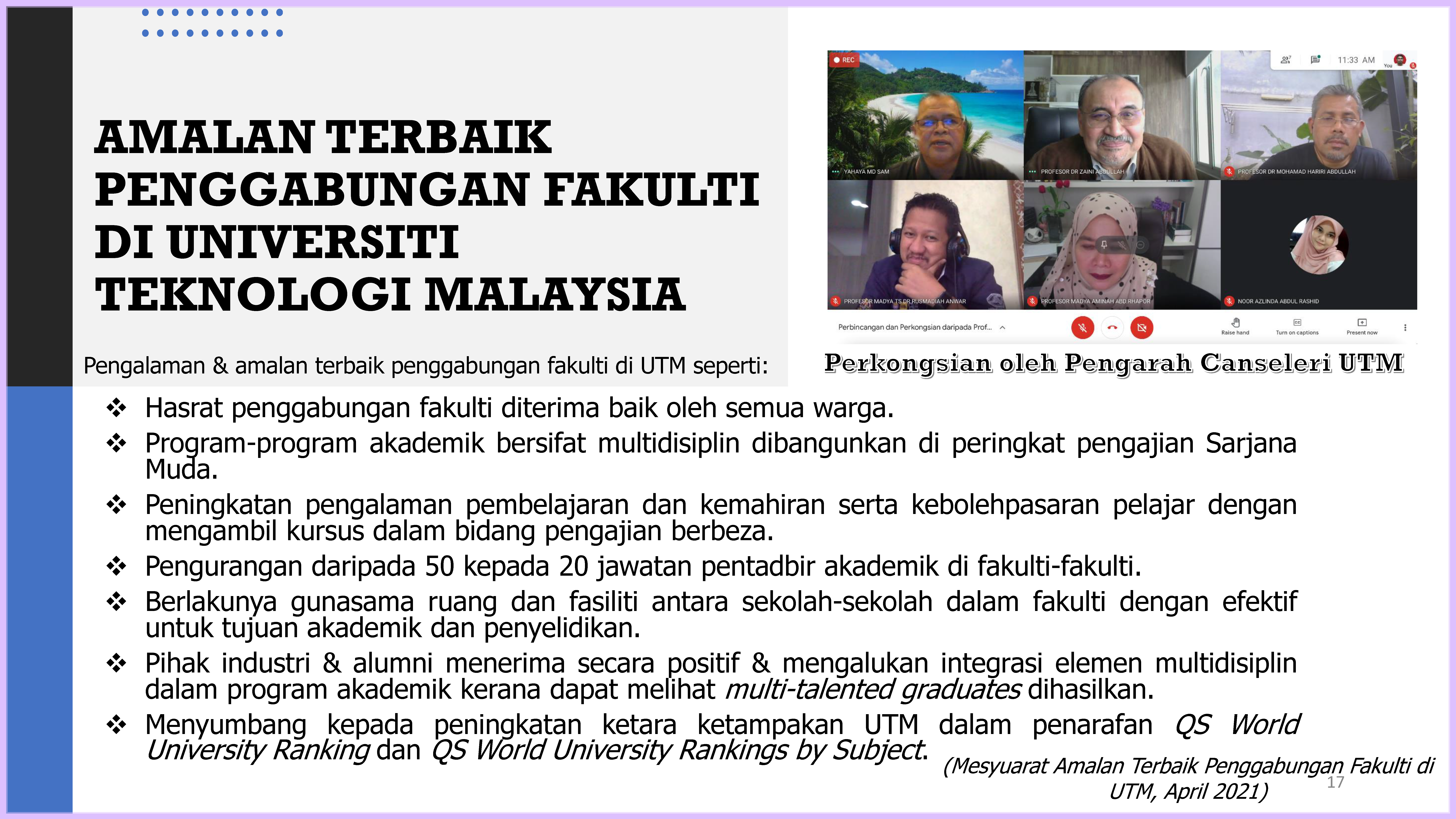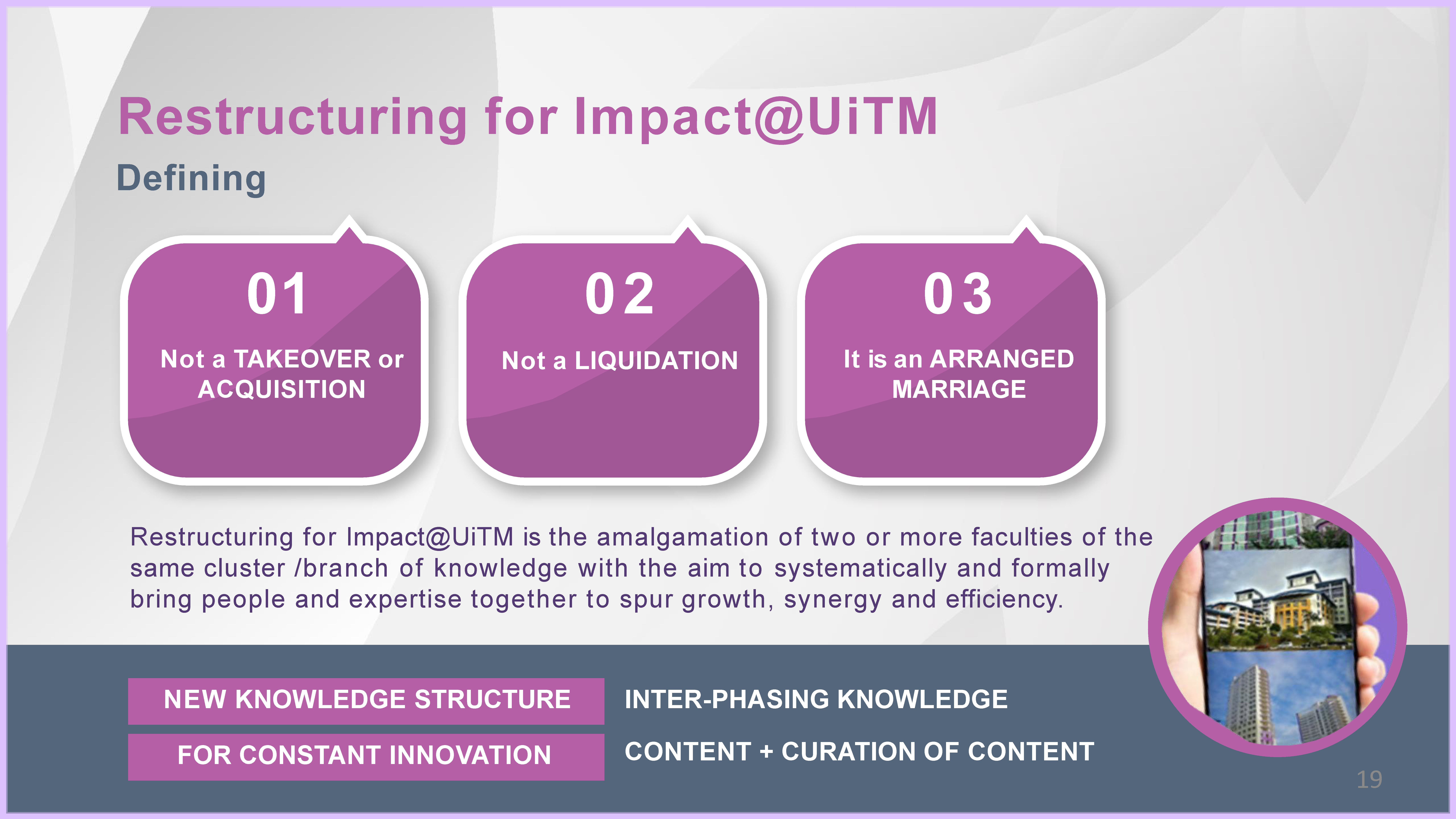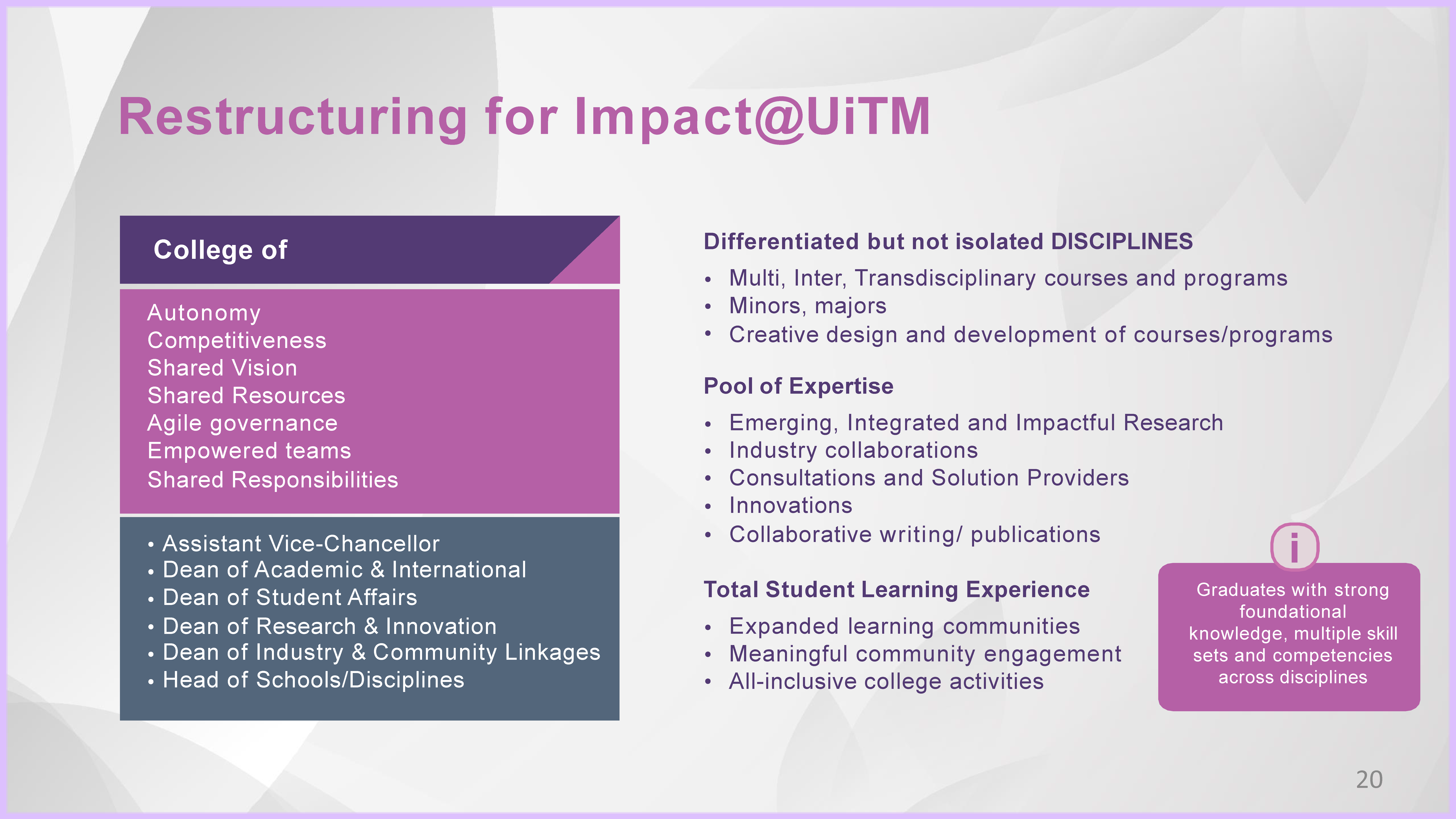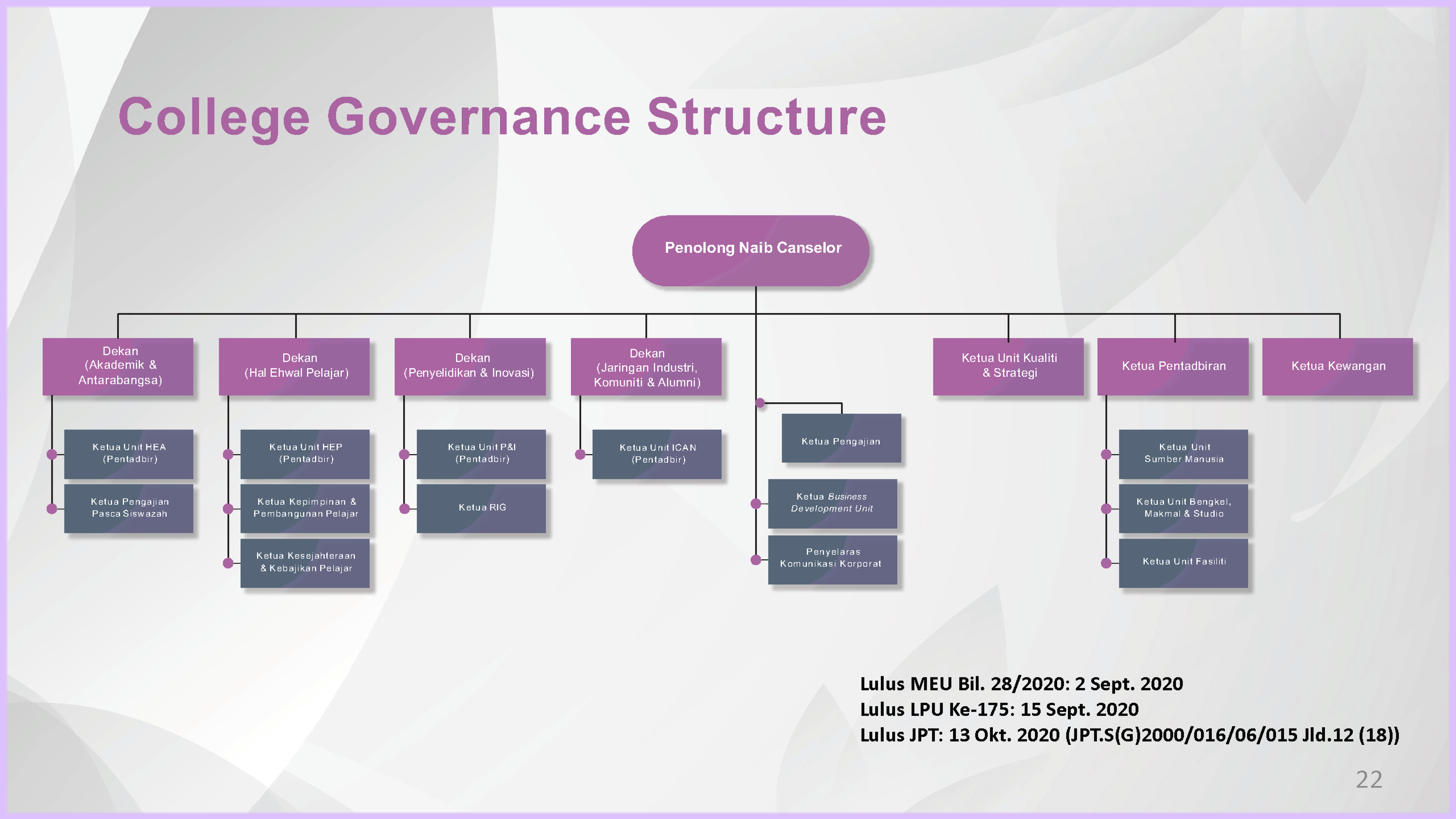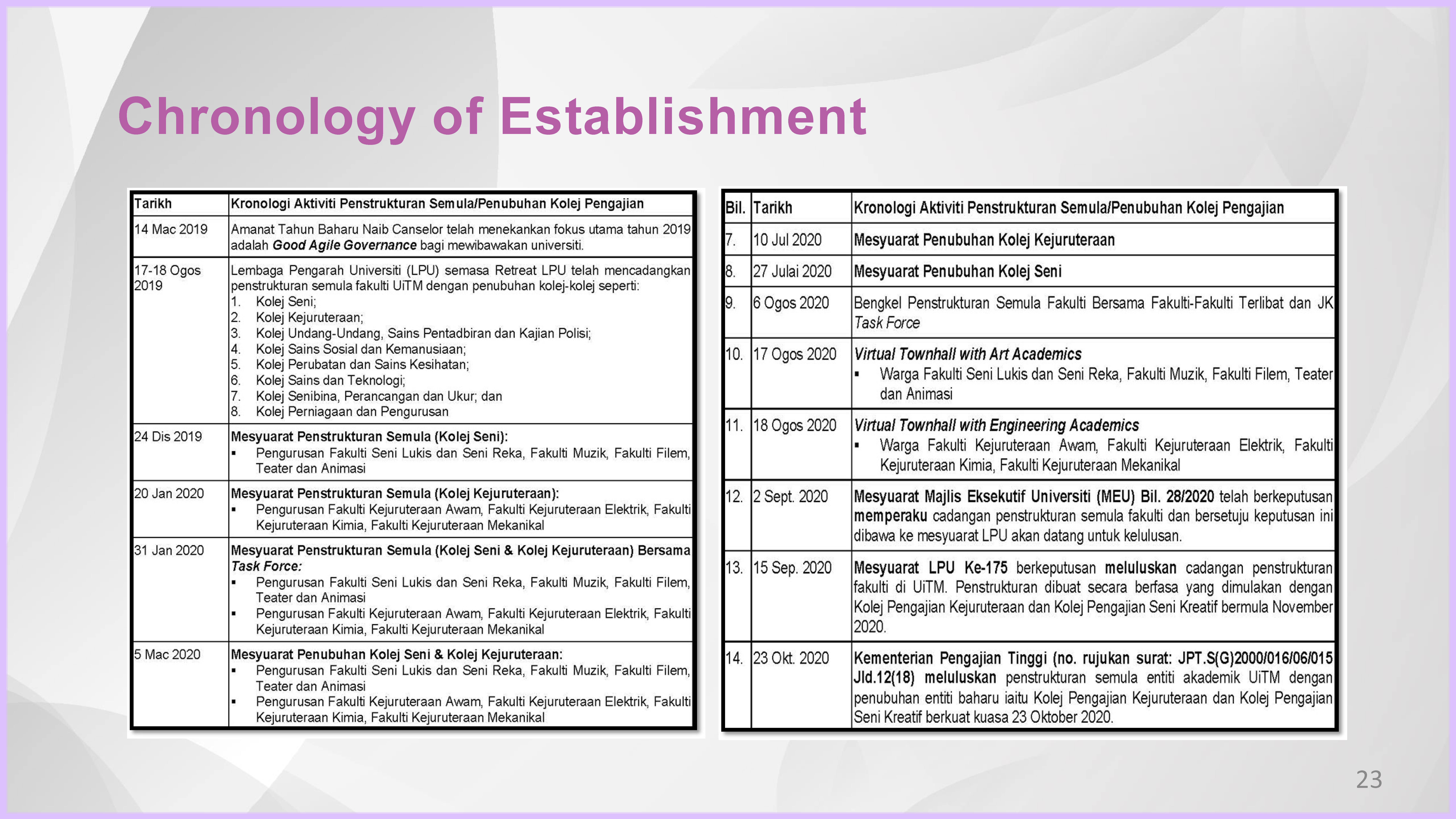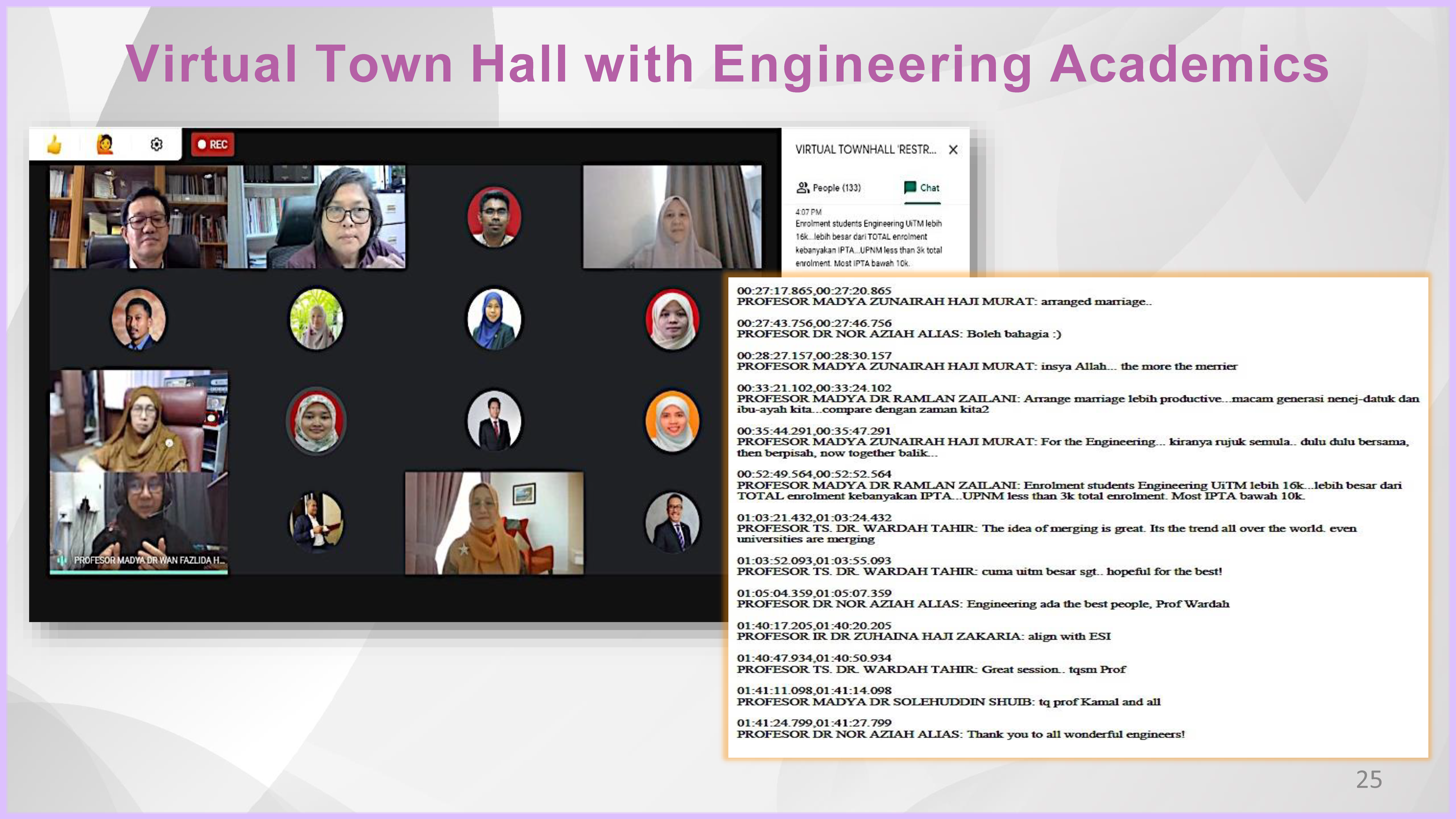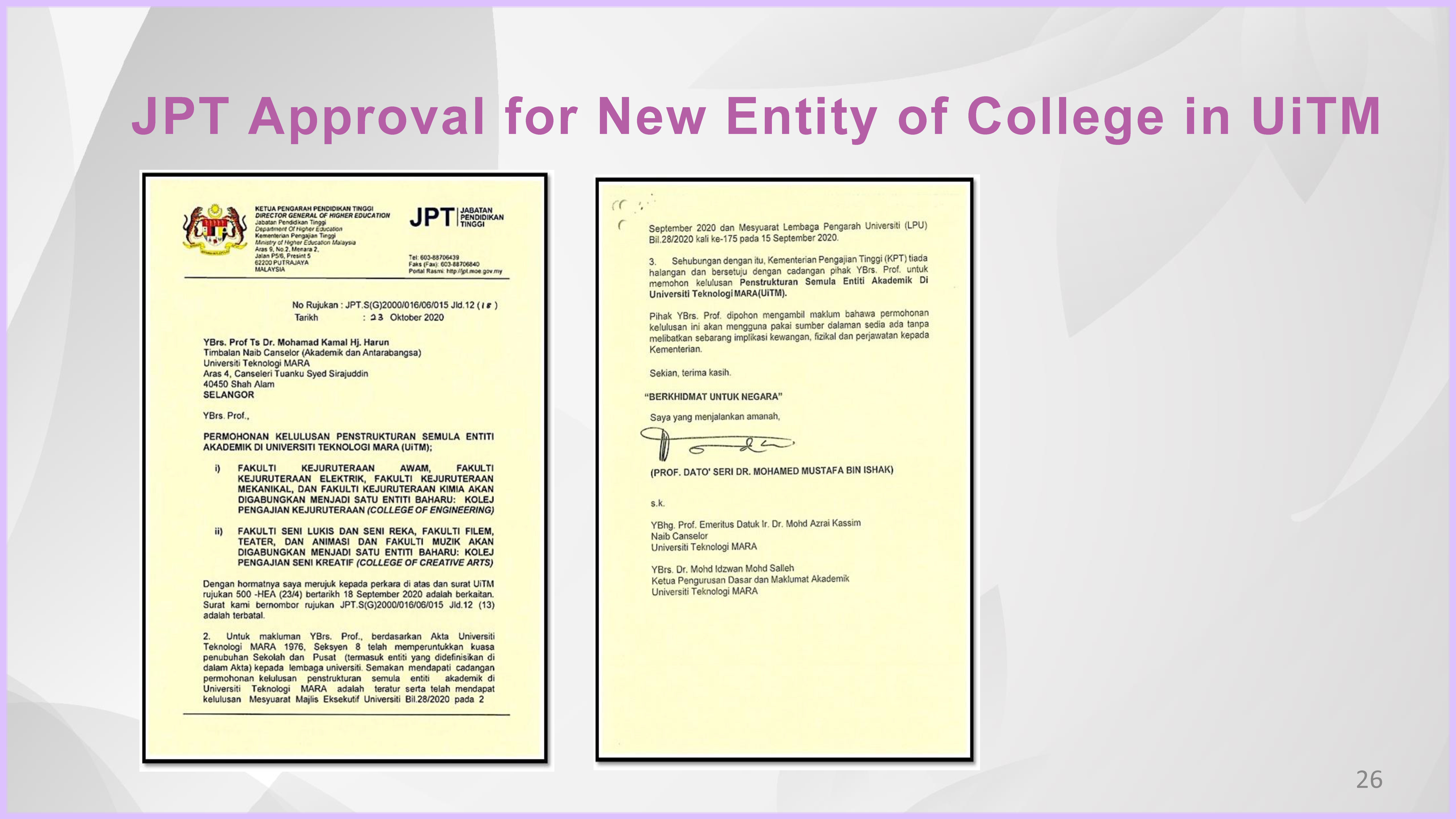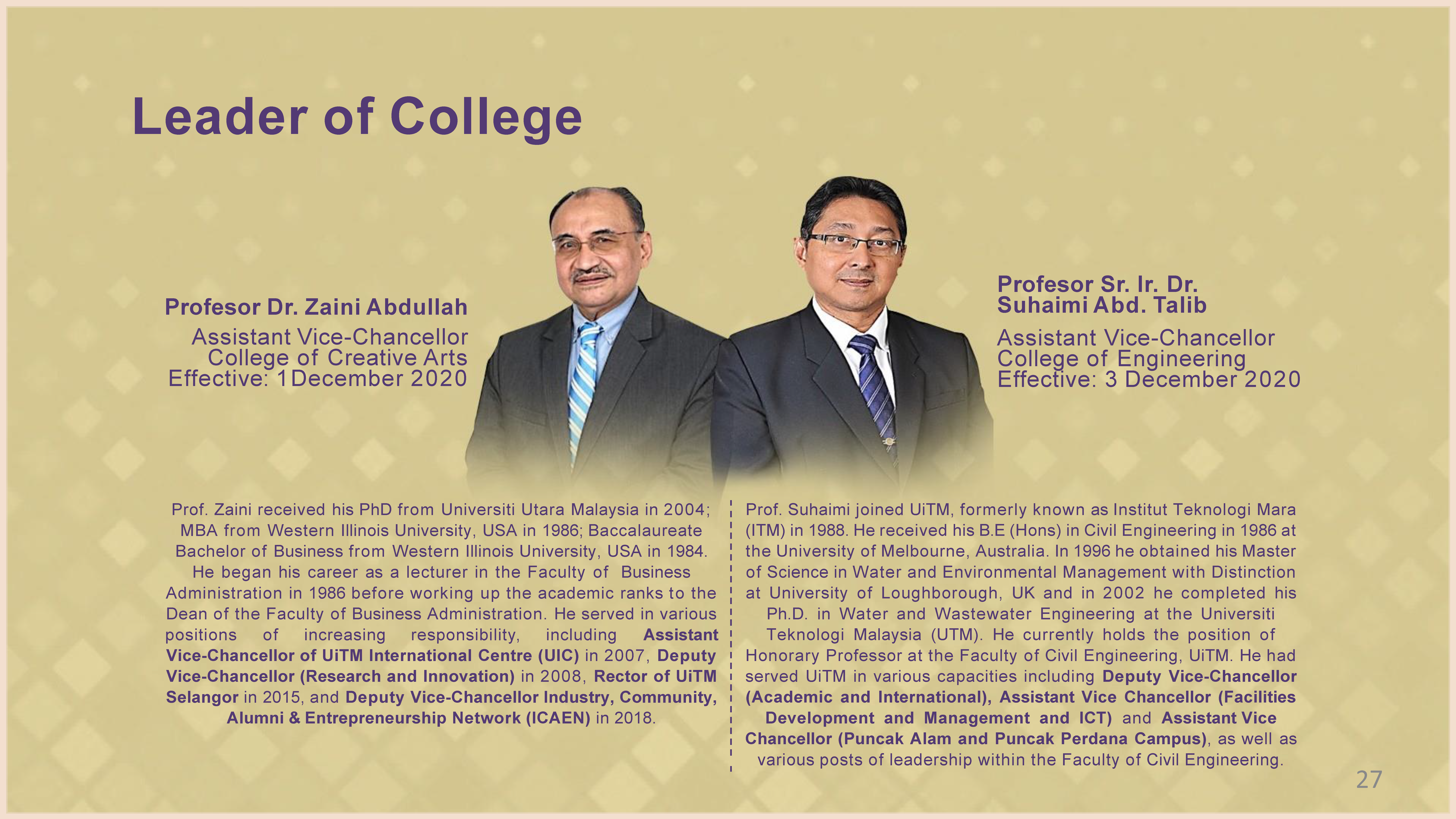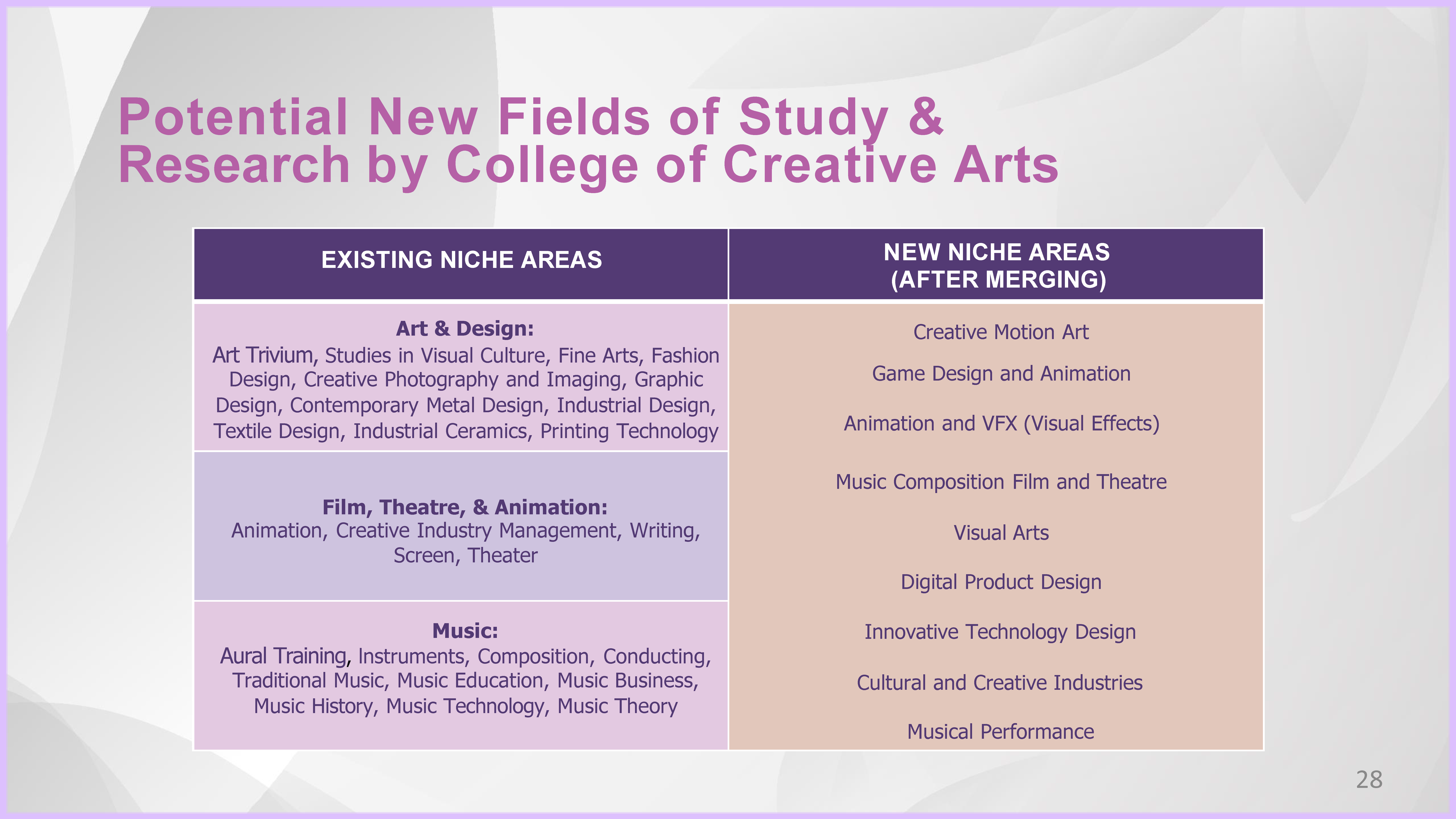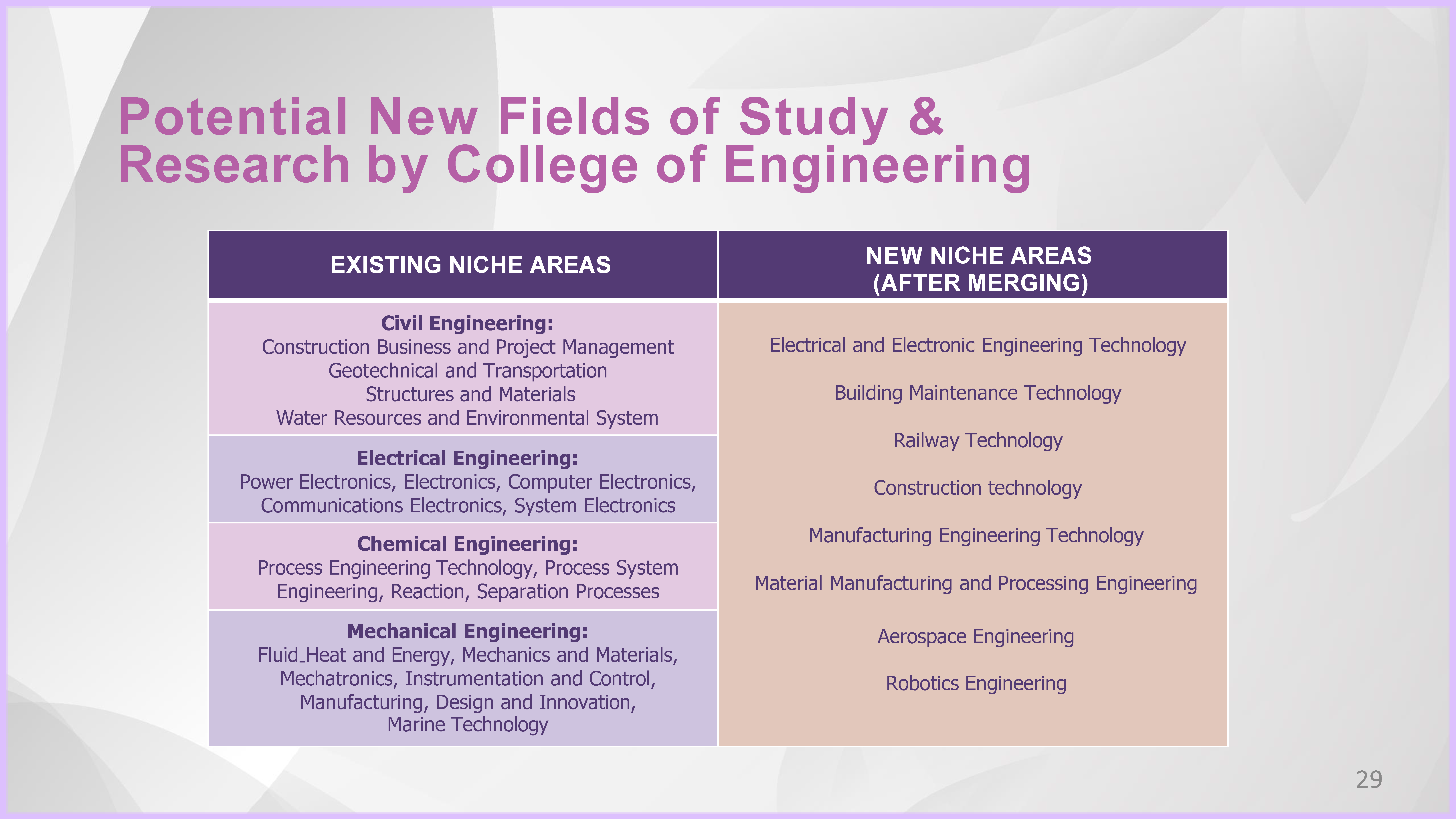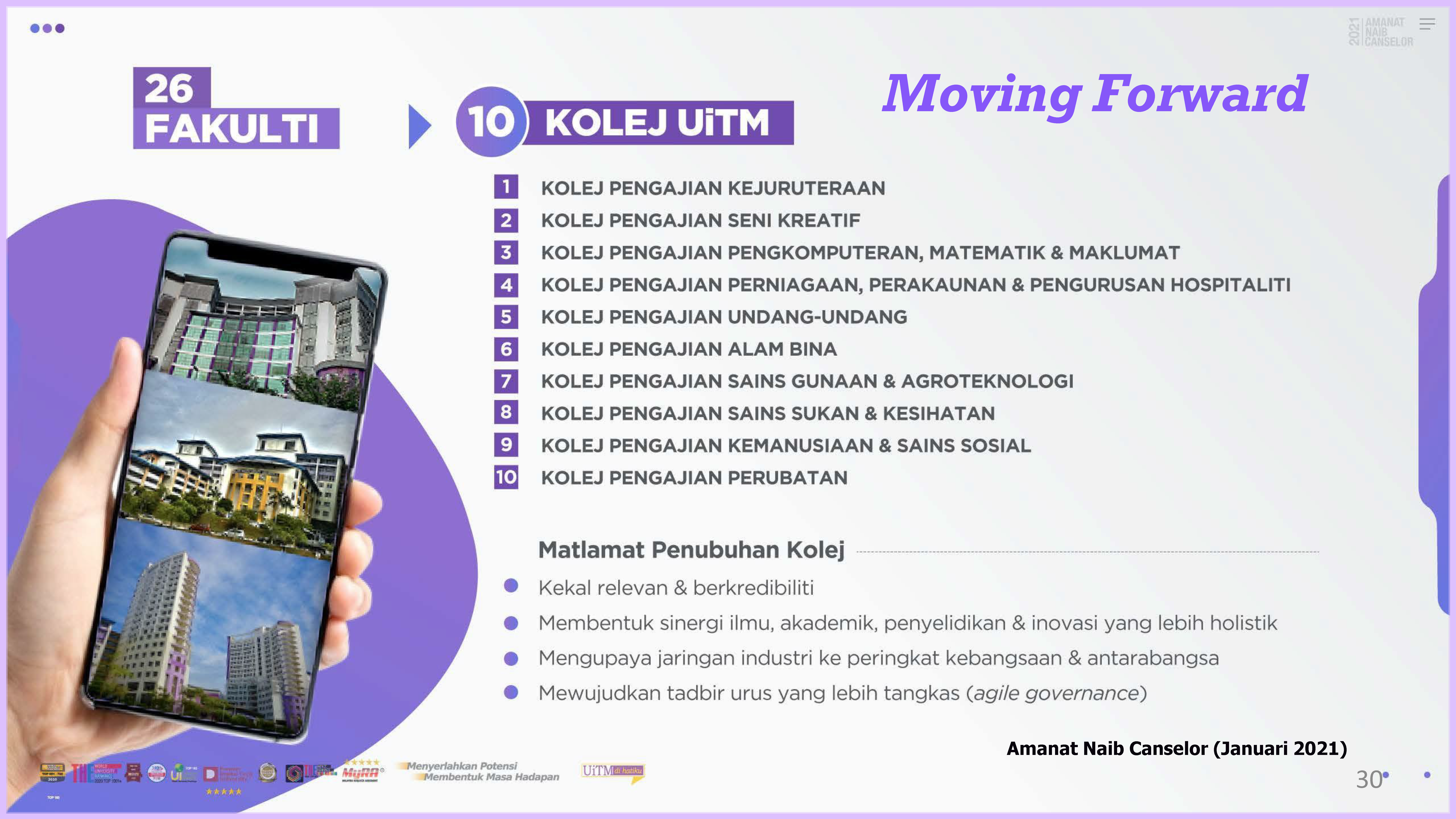 Contact Us For More Information: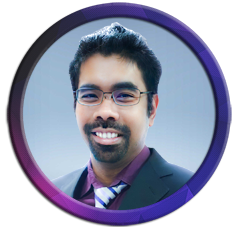 Dr. Mohd Idzwan Mohd Salleh
Head of Academic Policy & Information Management
[Tel. No: 603-55438558]
idzwan201@uitm.edu.my