In-House Meetings
February, the shortest period of the month has passed and reminiscing the activities I have carried out as the Deputy Vice Chancellor and this marks my 100 days in the office of Academic and International. To my fellow Chinese acquaintances, I would like to wish you Happy Chinese New Year 2021. Carrying out my duties, there have been plenty of in-house meetings, some chaired by me and many that requires me to make decisions together with other top management in delivering the best outcome for the university. Overall, the teamwork, cooperation, and support that I received from the Office of Deputy Vice Chancellor (Academic and International) are the pillars of success stories I'm striving for.
Recognised As Professional Technologist By MBOT
Good news continues coming in and I am so thankful that I have received recognition from the Malaysia Board of Technologists (MBOT), entitling me to the title of Professional Technologist (Ts.) in my name. I would like to thank Ts. Dr. Noraini Seman for encouraging and helping me out to make this possible.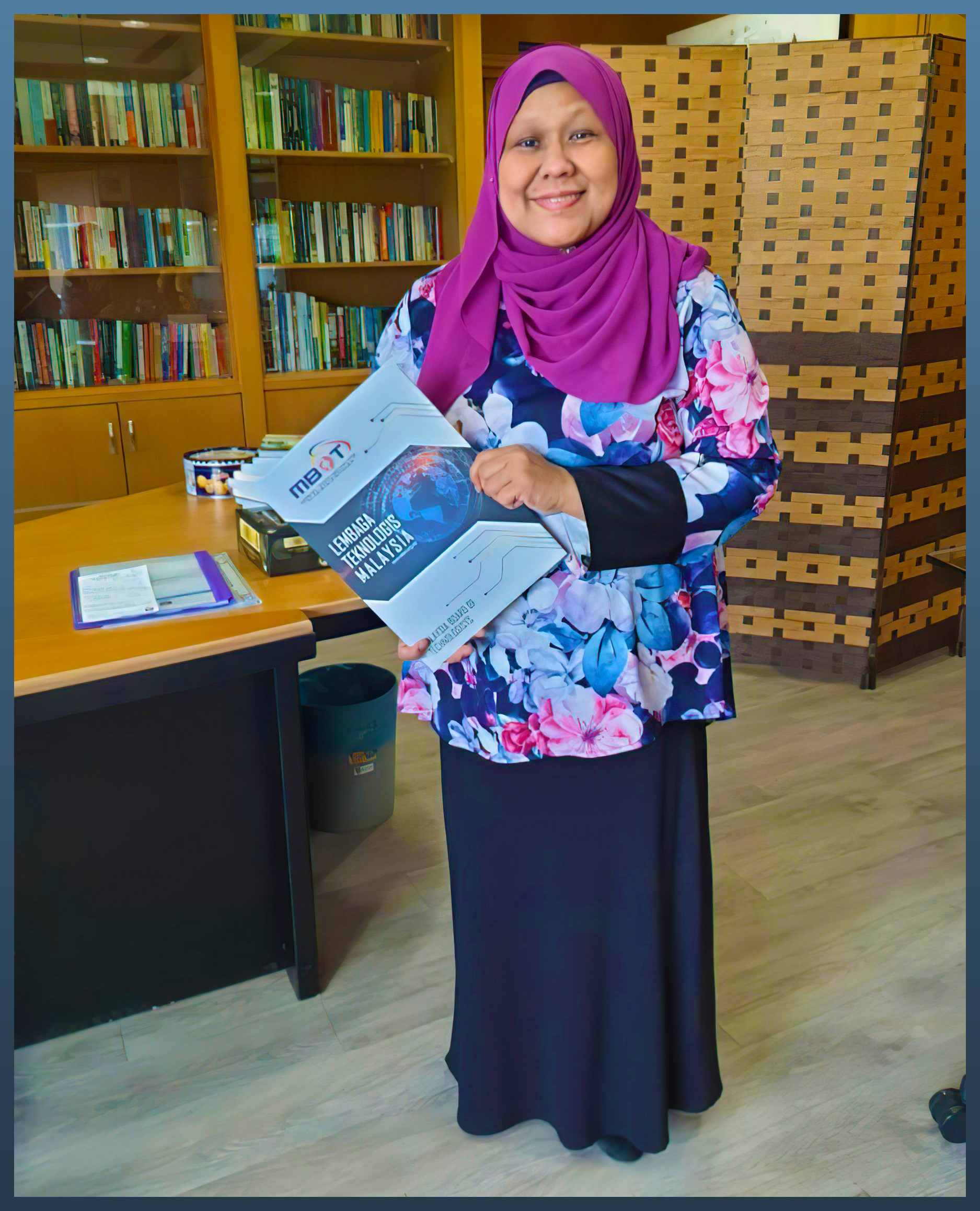 Visit From Outside
As member of UiTM's executive management, I am also involved with the UiTM Board of Directors (LPU) meeting which happens once every two months. I am honoured when YB Dato' Seri Dr. Irmohizam Ibrahim, the Member of Parliament (MP) of Kuala Selangor, who is also the member of LPU, took the opportunity for a short visit to my office, despite his hectic schedule. Thank you YB Dato' Seri for your time!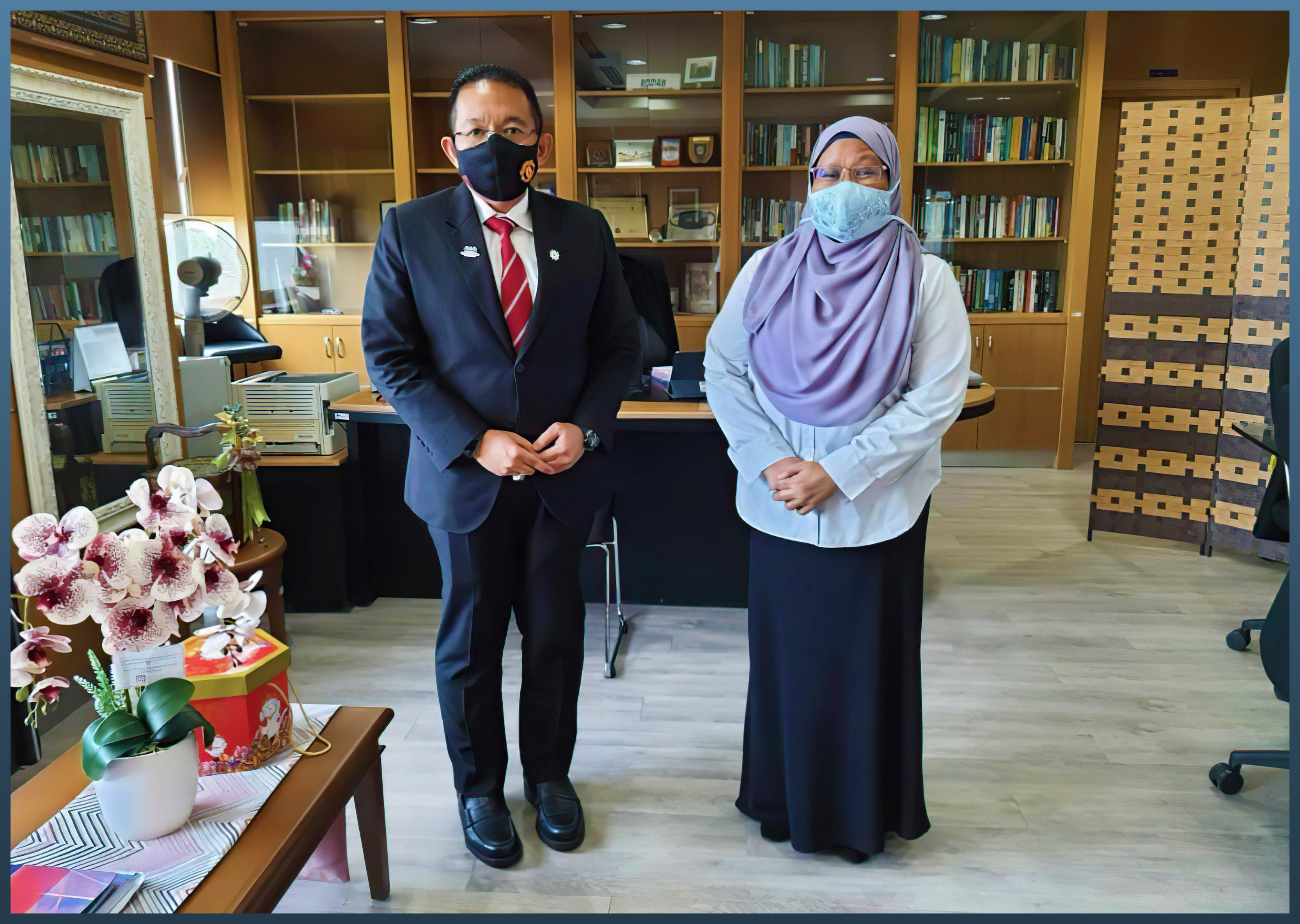 Engagements
In my busy schedule, I managed to check-in with Teesside University, our partner university in the United Kingdom in a meet and greet session with them. In this session they took the opportunity to congratulate me on my appointment as Deputy Vice Chancellor (Academic and International). I would like to thank the Faculty of Health Sciences for arranging this opportunity for me to meet Mr. Kevin Thomas, Associate Dean (International) of Teesside University.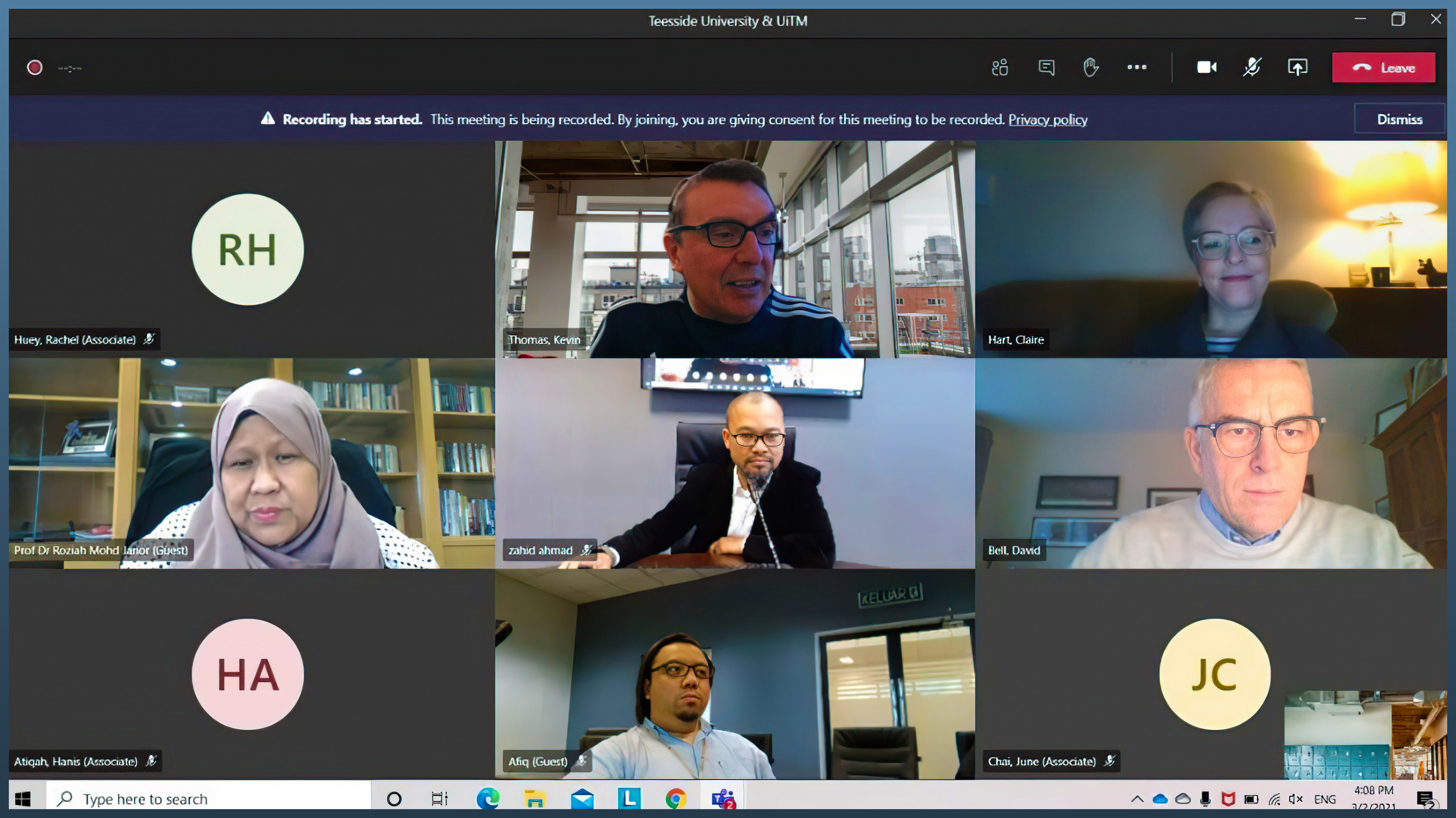 Societies & Stakeholders
In the event of restructuring the faculties in UiTM, I had the chance to meet our alumni from various faculties. Their opinions and ideas in contributing for the future of restructuring and merging of their beloved faculties really are an eye opener to decision makers like us to always consider the stakeholders' opinions. Though they have left the university for years, yet the sentimental feelings for their faculties and university's future undertakings still matter to them. Truly, the tagline of UiTM di Hatiku will always remain.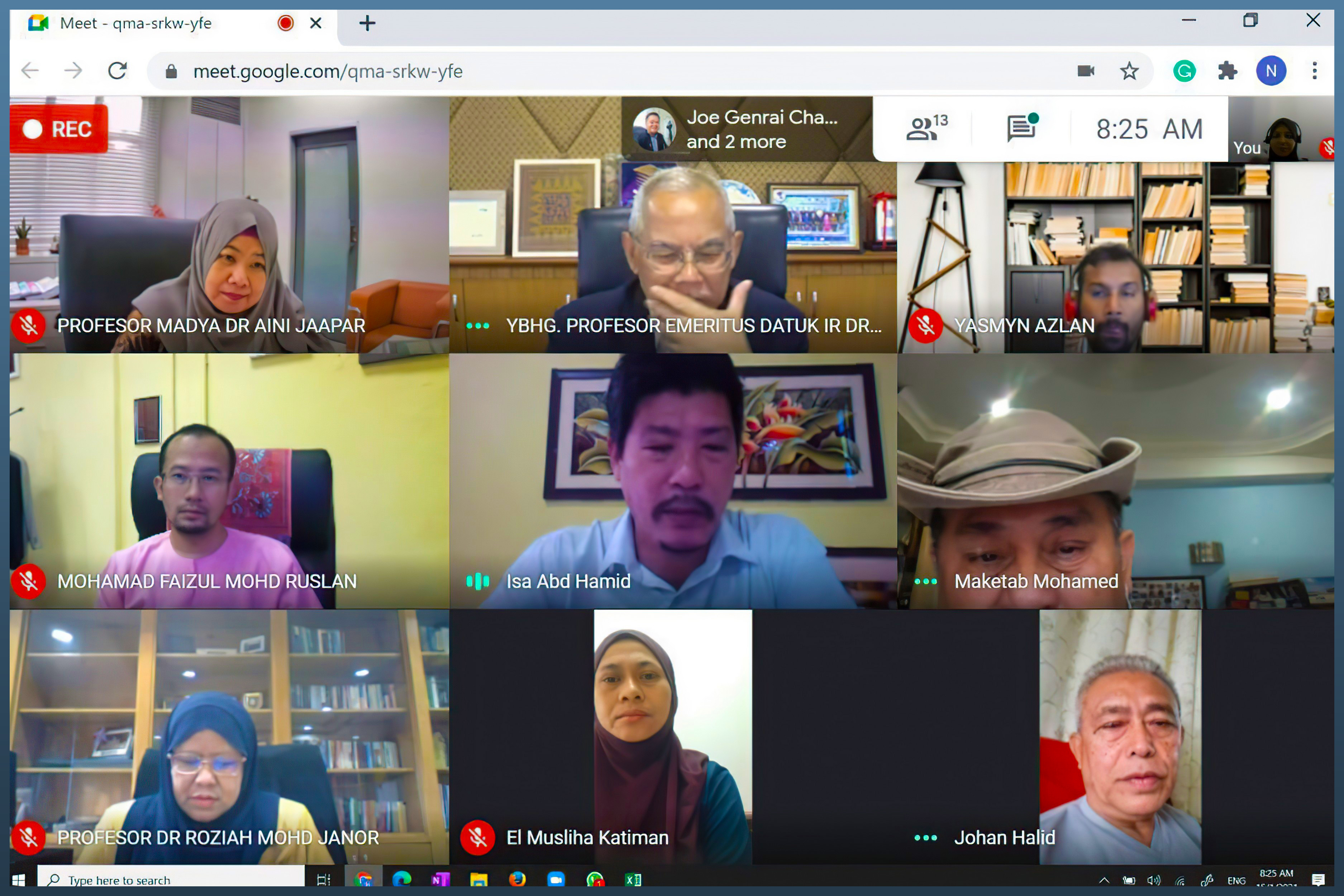 Extra Outdoor Activity
In attending the important tasks in the office, I realised that I needed some fresh activities outside of the office. So, I had decided to go for a brisk walk every alternate day to refresh my mind, body, and soul. There are days where it rains outside and prohibits me from carrying out the walk. While walking inside the campus, I realised once again how beautiful the sceneries are within our campus that we tend to ignore due to our busy schedules. My conclusion to this is that every step no matter the pace does not matter. What is more important, is to always look after our health as it is the most precious gift from Allah.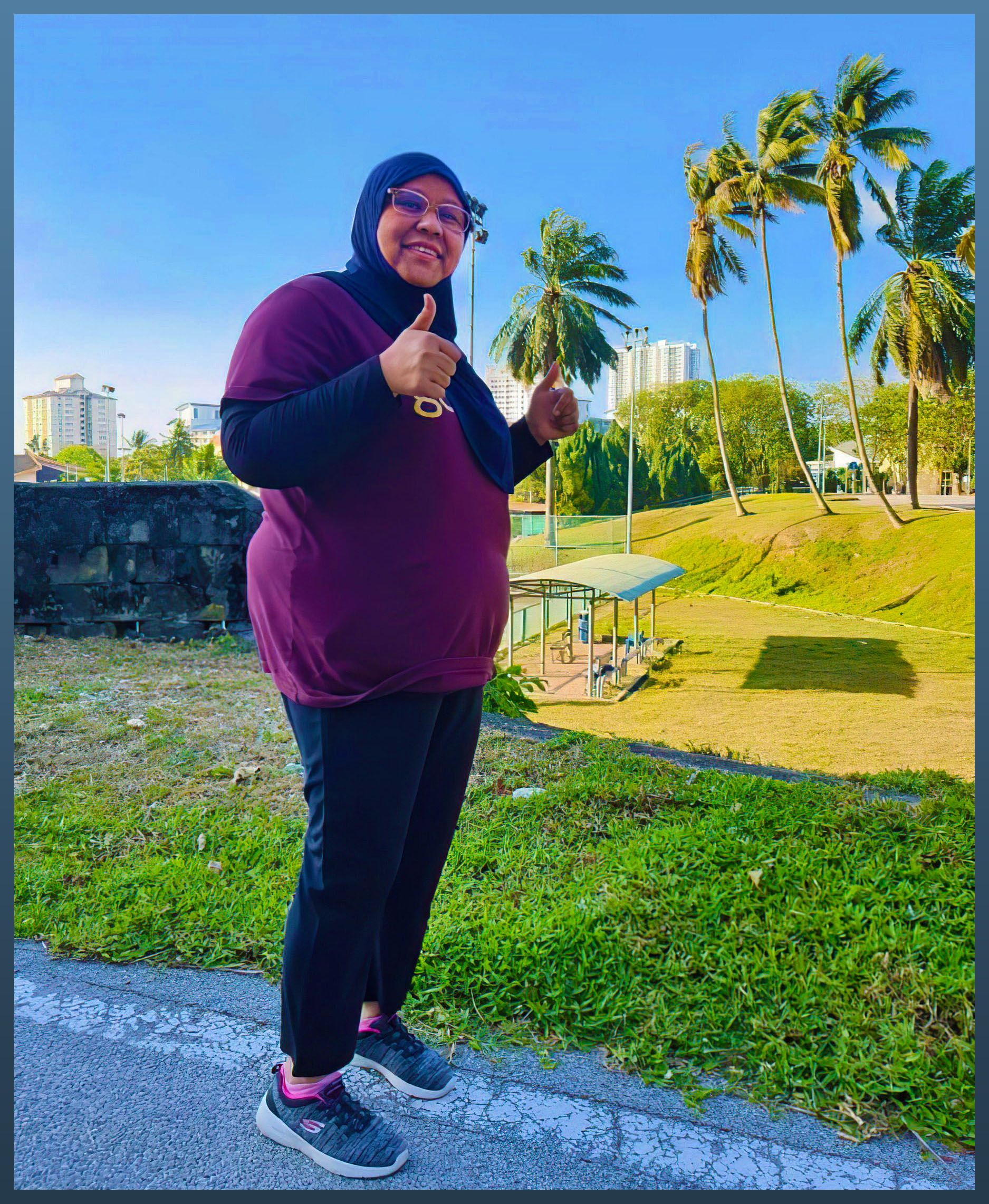 Coffee Talk With Rozie
Starting February, I have initiated an online platform with my fellow deputy deans and deputy rectors in the academic sector in UiTM. In this 30 minutes platform happening every fortnight, the participants are open to share their ideas or ask questions about anything regarding academics while having their coffee with me from their own workplace. I would usually say 'grab your coffee' and so far, my favourite coffee is the premix 3-in-1 coffee from Starbucks, prepared by my secretary. If you have other suggestions on what's the best coffee you ever tasted, feel free to let me know!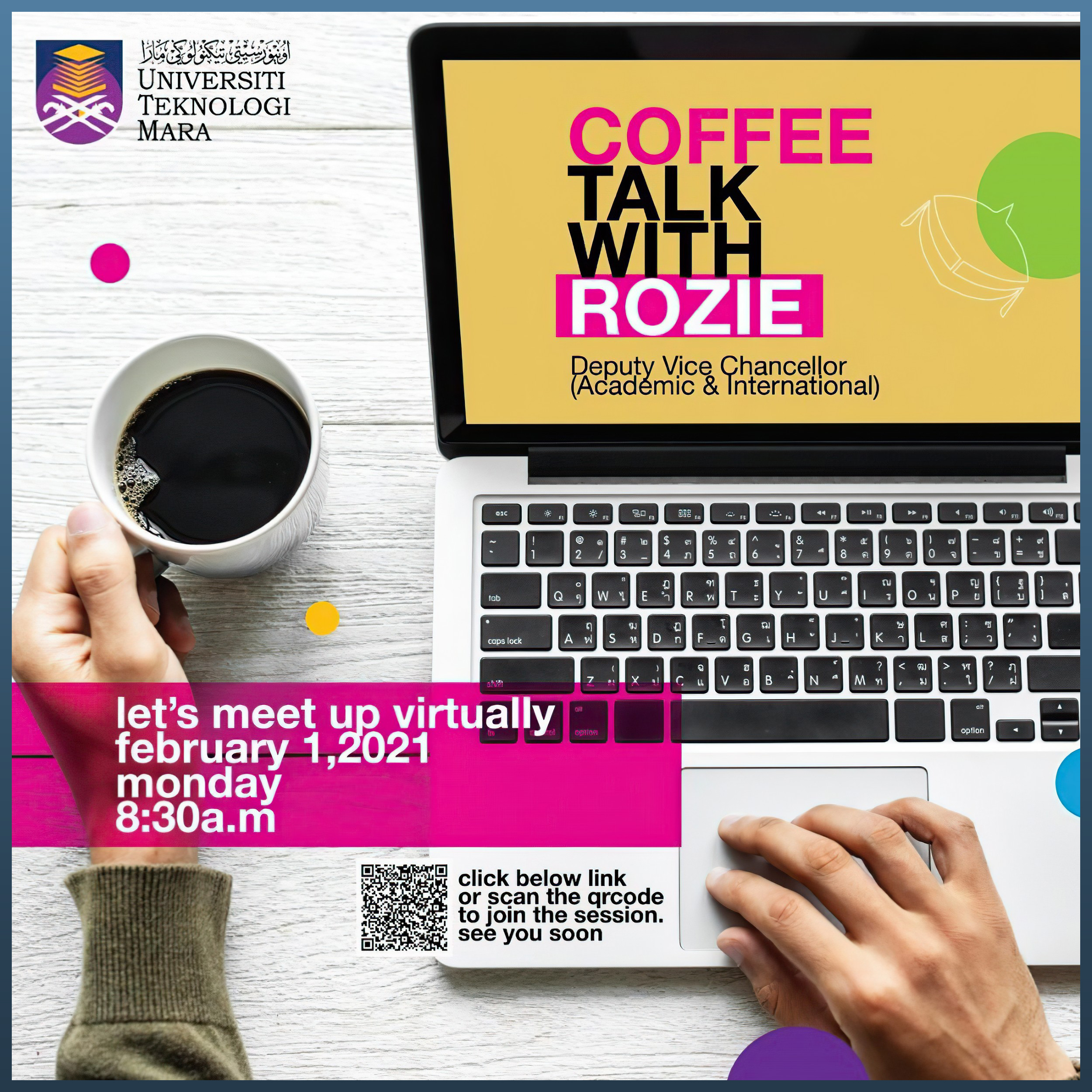 Welcoming Back Students To Campus
In the midst of this pandemic, things must go on. This applies to our students, especially for those who are involved with lab research, studios and workshops at the faculties. In early February, our Vice Chancellor has issued the permission to students involved with related areas to continue their work and the Office of Deputy Vice Chancellor (Academic and International) has put this in writing and can be retrieved via our website at www.hea.uitm.edu.my. 
There goes my February and I hope to continue sharing my days in March to all of you. Stay safe and take care everyone! 
PROFESSOR Ts. DR. HAJAH ROZIAH MOHD JANOR
(ACADEMIC AND INTERNATIONAL)
March 1st, 2021