Assalamualaikum and I hope that everyone is coping well as we embrace the New Year of 2021. Today marks my 60th day as the Deputy Vice-Chancellor (Academic and International) at the Academic and International Office. My days have been filled with various activities, including all sorts of inhouse meetings within the organisation.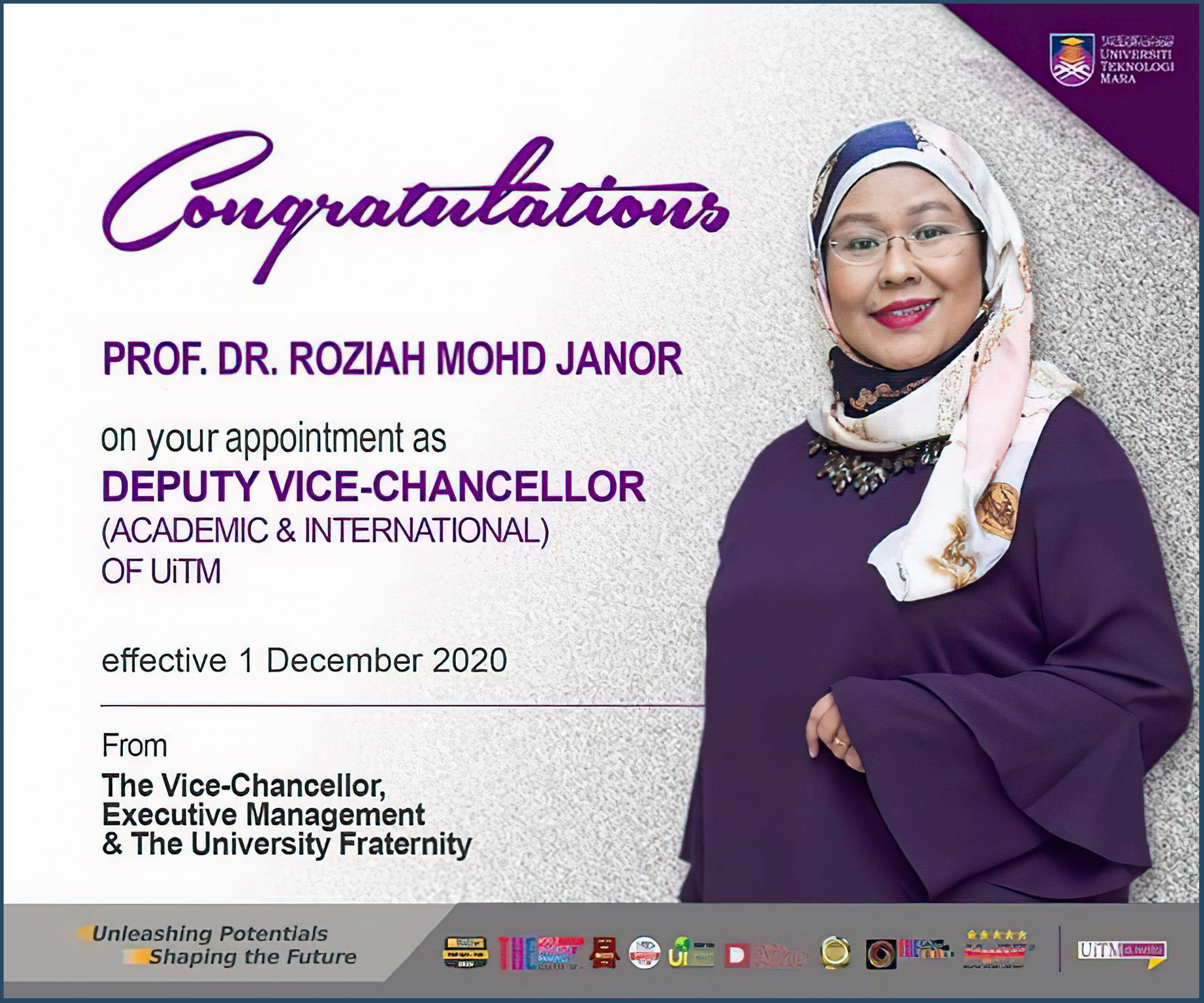 Among the highlights of my first week in January was a courtesy visit to the official residence of Negeri Sembilan's Chief Minister on January 6th in Seremban, accompanied by Professor Dr Yamin Yasin, Rector of UiTM Negeri Sembilan Branch, and Associate Professor Dr Aini Jaapar, Director of Pre-Higher Education Programmes Office (PPT). Our visit to the Chief Minister's office focused on achieving the University's target of 200,000 student enrolment. Simultaneously, we are also looking at the possibility of doing a Service Learning initiative with them through some of our academic programmes like Landscape Architecture, Building, Architecture or Art & Design.
Regarding increasing enrollment, we had also conducted online discussions with the Vice-Chancellor and the Student Intake Division (BPP) about indigenous people's intake into UiTM, especially from the Semang Negrito tribes. The idea of this programme initiated by the Department of Orang Asli Development Malaysia (JAKOA). It was a fruitful discussion.
Back in the office, a few deans dropped by for courtesy visits, including Professor Dr Haslinda Yusoff, Dean of the Faculty of Accountancy; Associate Professor Dr Massila Hamzah, Dean of the Faculty of Communication and Media Studies (MASS COMM); and Professor Ts. Dr Sohaimi Zakaria, Dean of Faculty of Information Management where we discussed the Internet of Education.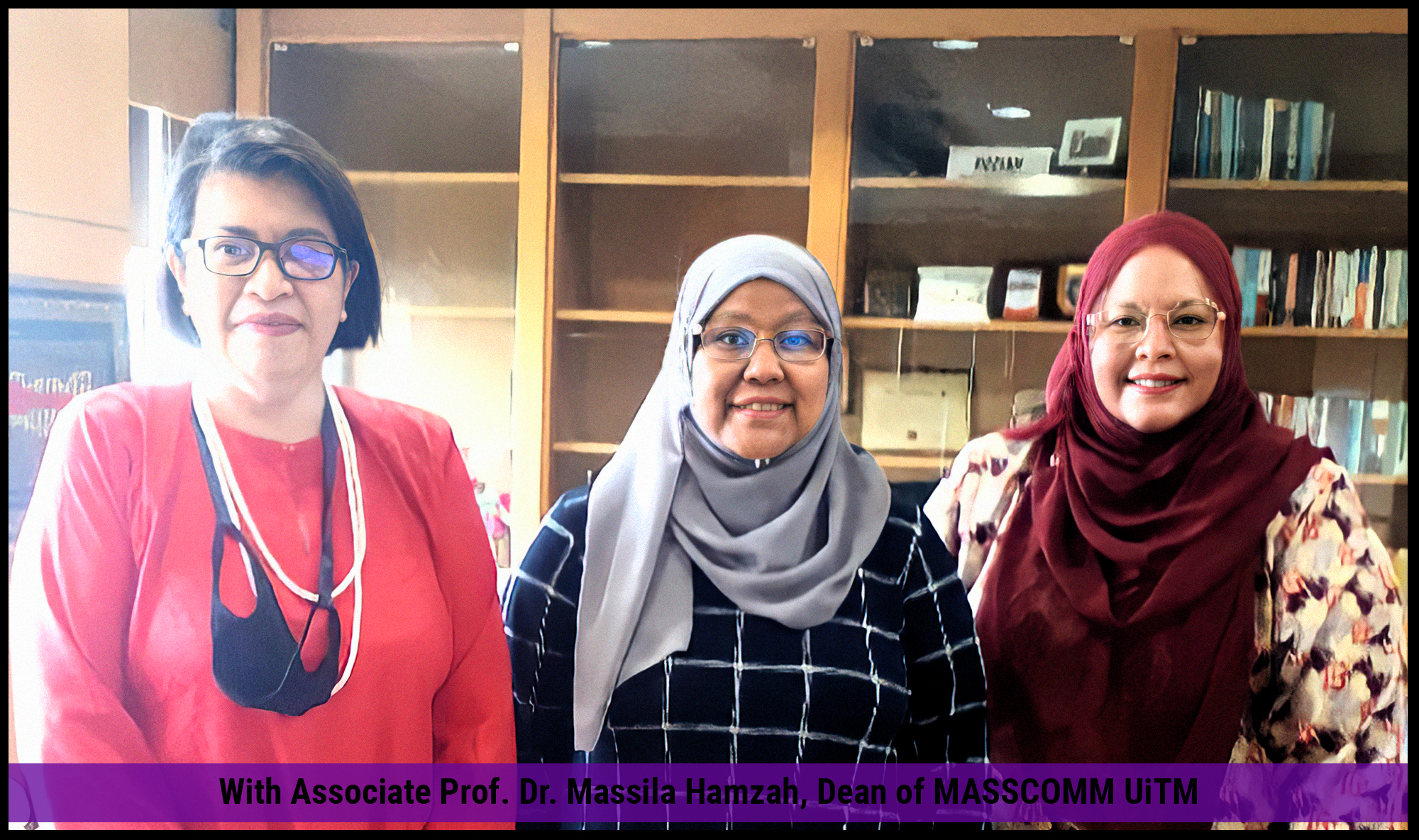 As the newly appointed Deputy Vice-Chancellor (Academic and International), the University Transformation Division (BTU) invited me to share some insights on delegating 'Transformation in Quality Education in UiTM', and the talk carried out at our internal university radio station, UiTM Radio UFM.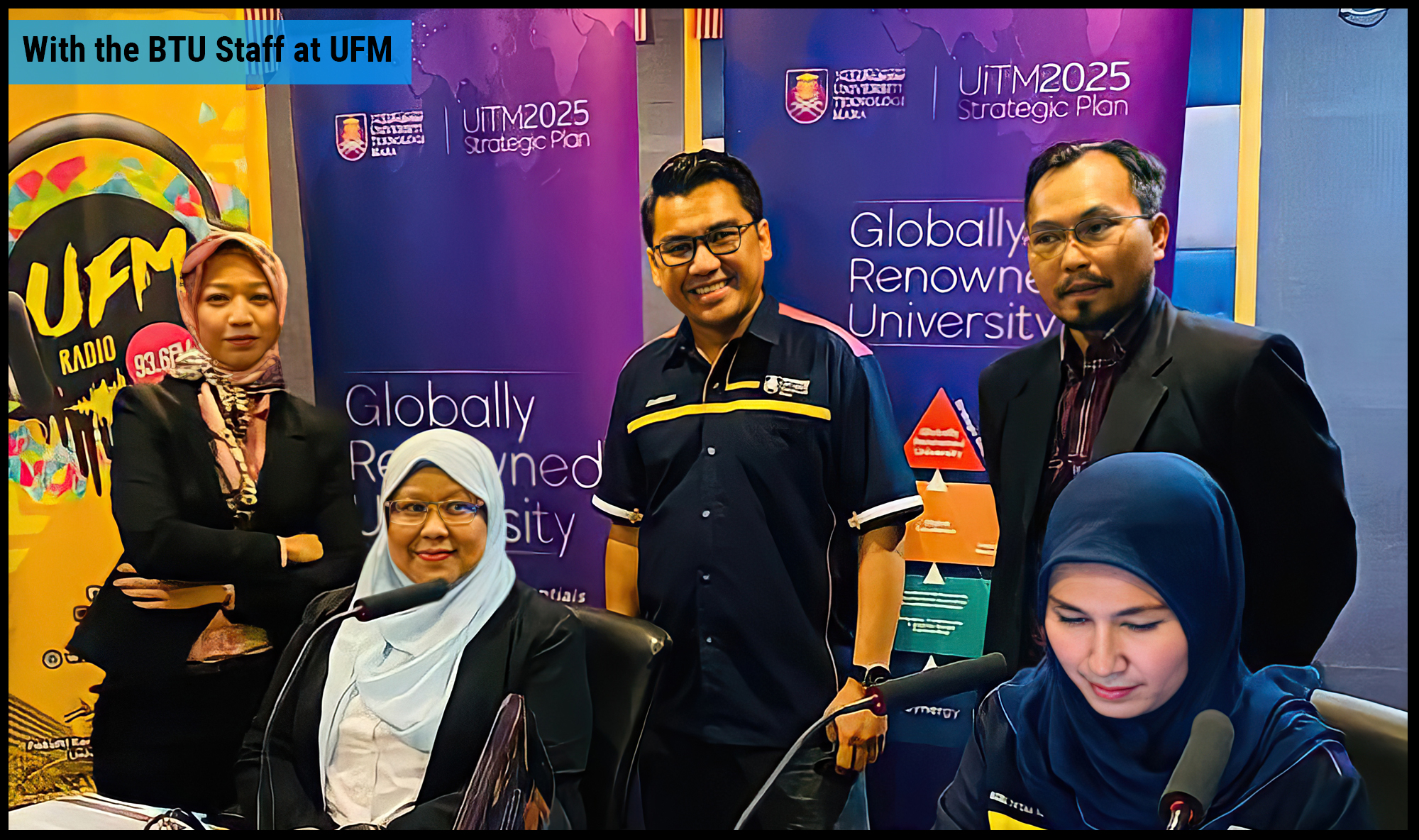 Other than academic affairs, our office is responsible for all academicians' well-being and career advancement at UiTM. Therefore, we were happy to receive a visit from the UiTM Academic Staff Association (MITASA), led by Mr Mohd Faisal Mohamad Fiah, the association's honourable President during the third week.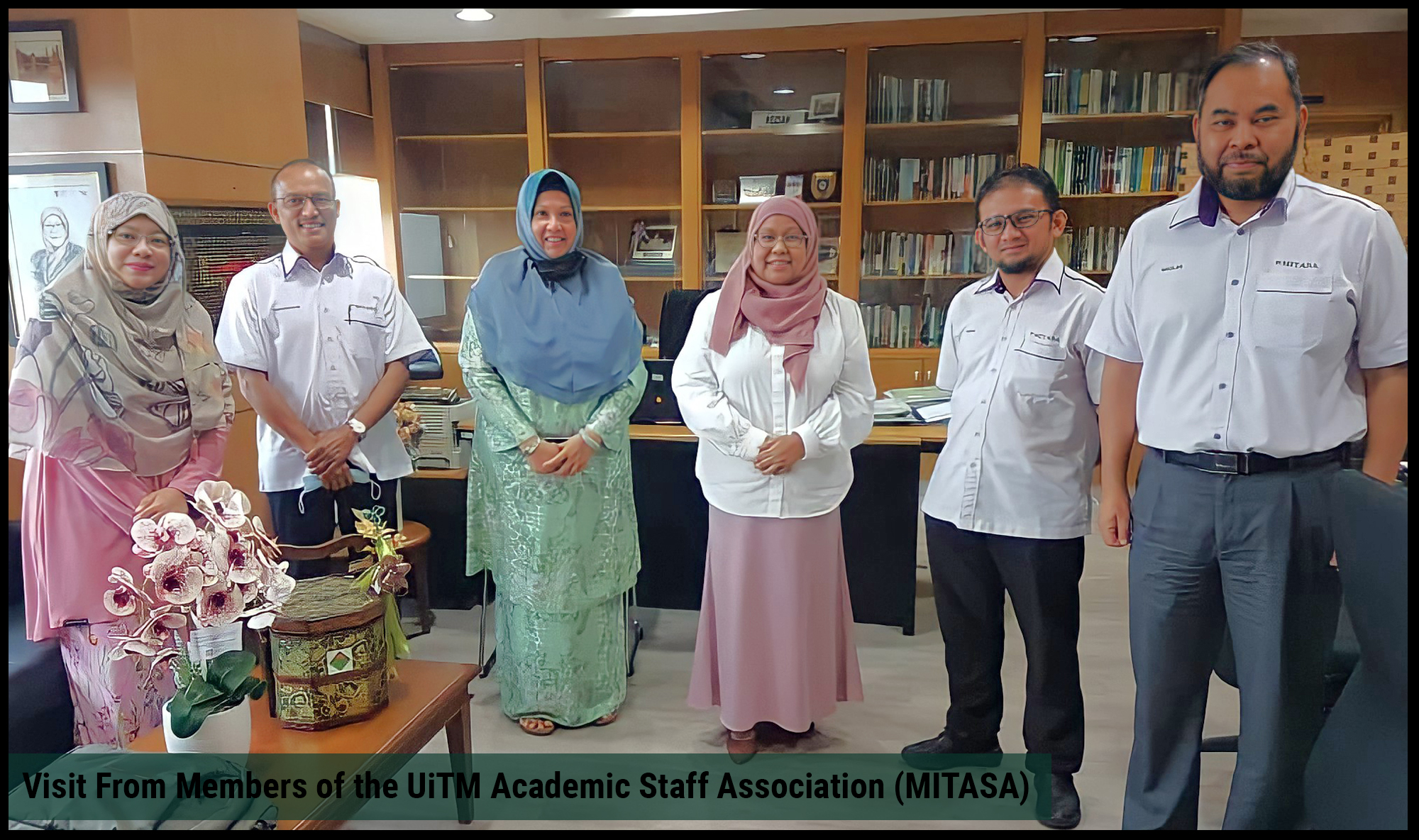 My third week began with a departmental meeting with all the DVCAI's Office staff, and the screenshot below made my day. The teamwork that we have is essential, and I am so thankful for it. While I continuously remind my staff about the importance of giving our utmost in our tasks, it is also essential to always discuss the matters that need to be prioritized accordingly.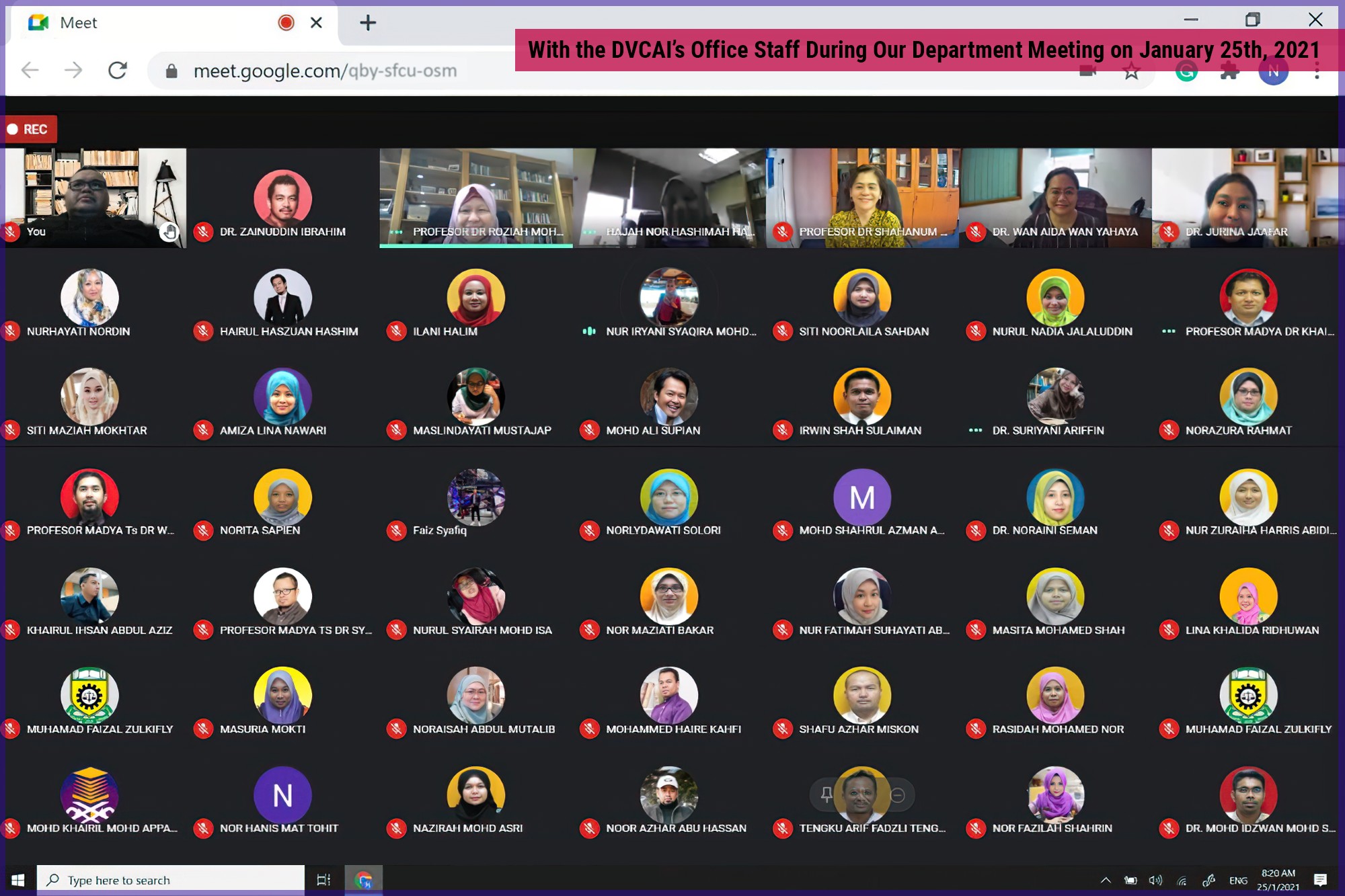 As the days go by, we are now in the 4th week of January. How quick has the time past by! And in my final week of this month, I received a visit from the Tun Abdul Razak Library (PTAR) team led by Mr Jamalludin Haji Sulaiman, Deputy Chief Senior Librarian of PTAR. They updated me on the latest technology used in their Program Library Outreach @ PTAR, the e-library system, which amazed me. I strongly urge everyone to explore the portal, which can be reached at PTAR's Website.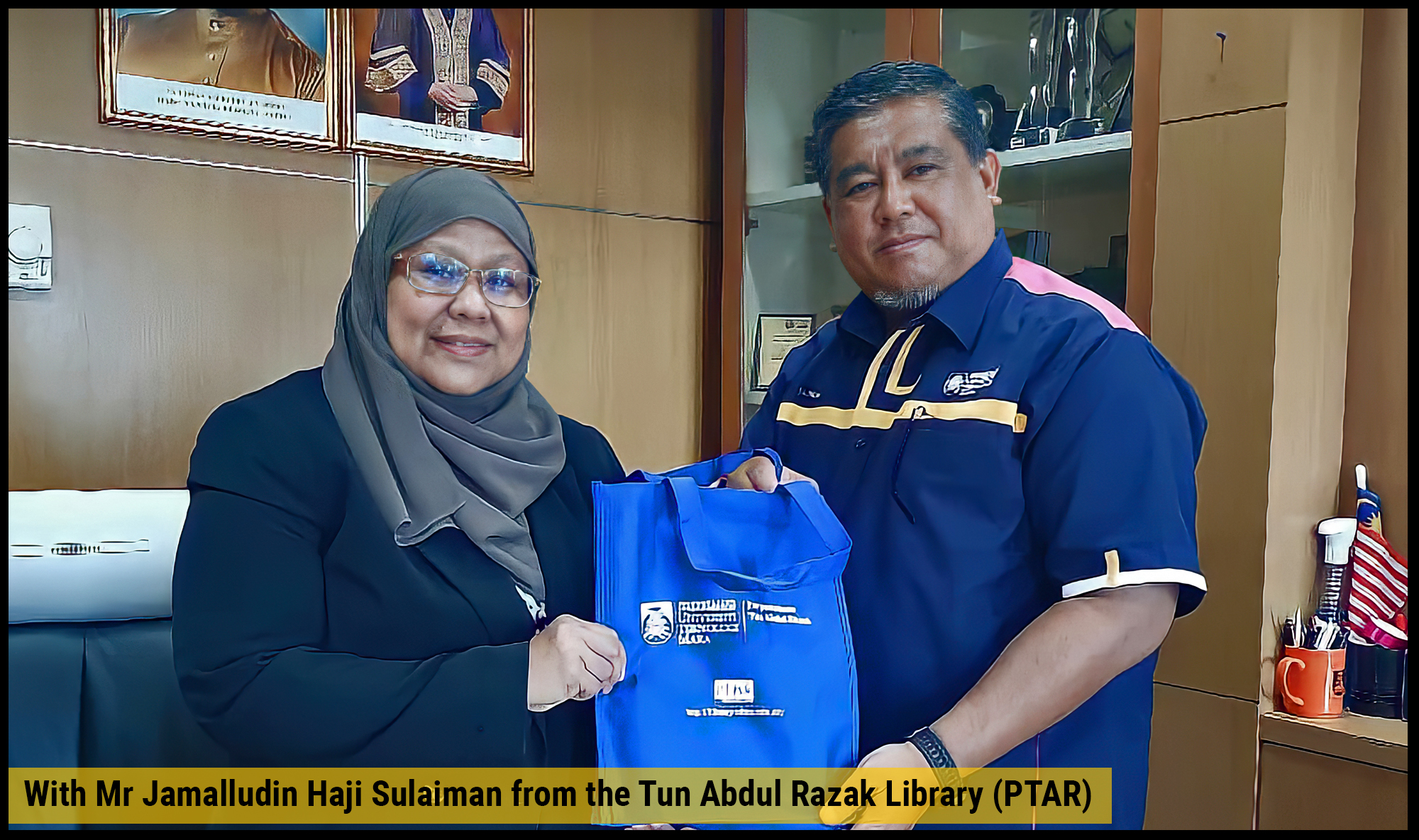 The DVCAI's Office Department had recently begun an industrial linkage with Fuji Xerox Malaysia with a meeting taking place on January 29th 2021, a meaningful contribution towards the University. I want to say thank you to the personnel of the Academic Assessment Division (BPA) who took all the necessary efforts to ensure its success.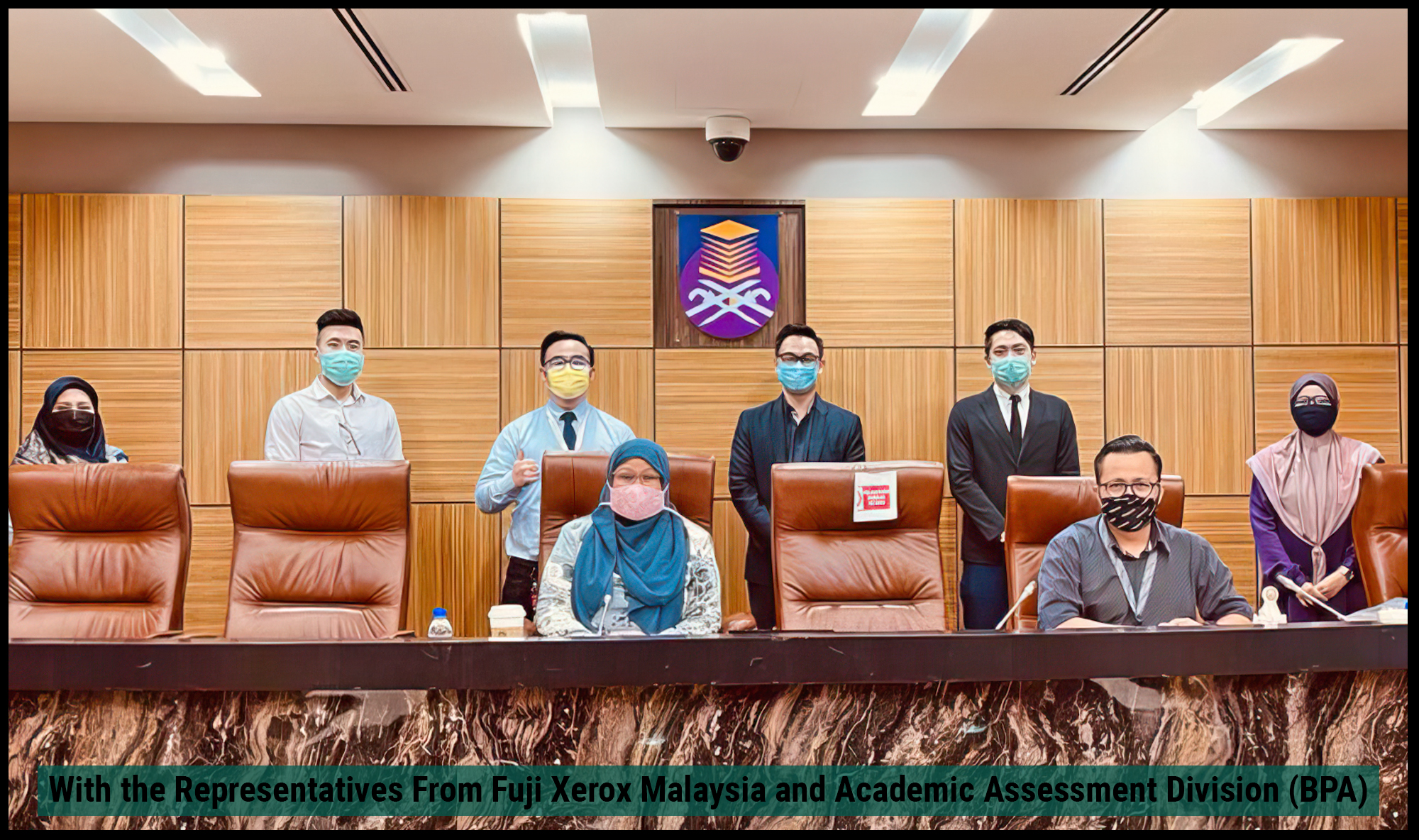 I hope everyone is coping well with the many challenges we face right now, especially with the COVID-19 global pandemic still posing a serious threat. I hope that all UiTM citizens remain vigilant, stay safe and ensure that all the standard operating procedures are strictly followed. Till then, take care and may we meet again in my next monthly summary.
PROFESSOR DR. HAJAH ROZIAH MOHD JANOR
(ACADEMIC AND INTERNATIONAL)
February 1st, 2021